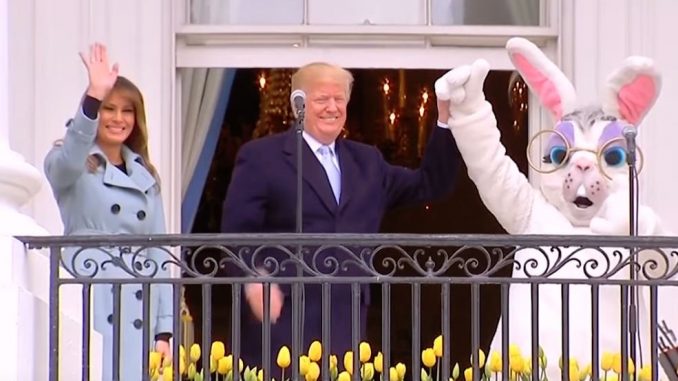 Former President Donald Trump has issued a hilarious statement wishing everyone a Happy Easter — "including the radical left CRAZIES who rigged our presidential election."
The statement immediately went viral across all social media platforms — including Twitter, where he is banned.
"Happy Easter to ALL, including the Radical Left CRAZIES who rigged our Presidential Election, and want to destroy our Country!" Trump wrote.
Trump also wished people a Happy Easter in a statement on Friday — which also stayed true to his signature style.