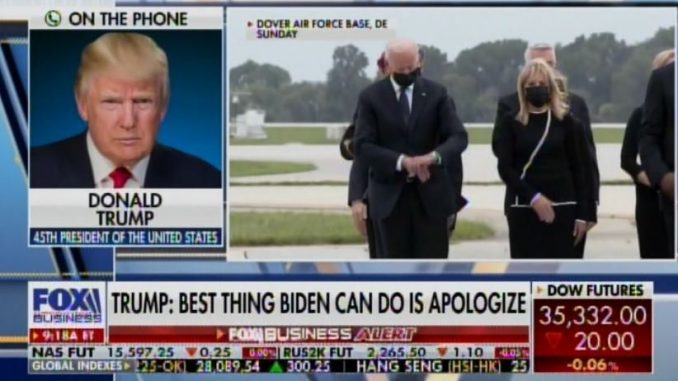 President Donald Trump joined Stuart Varney Tuesday on FOX Business Network following Joe Biden's disastrous withdrawal of US troops from Taliban-controlled Afghanistan.
President Trump urged Joe Biden to apologize to the American people today and quit bullsh*tting everybody.
President Donald Trump: we handed them a country on a silver platter.  He ought to apologize and stop trying to, excuse the language, bullshit everybody into thinking what he did was good.  We should have withdrawn but we should have withdrawn in a totally different way.
Via Varney and Co.