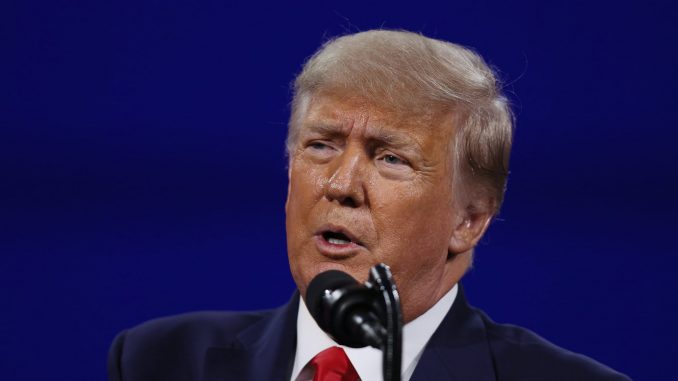 A conservative lawyer who advised former President Trump as he worked to overturn the results of the 2020 presidential election is reportedly helping lead an effort to tighten voting laws around the country.
Cleta Mitchell, who has worked for years on Republicans and on conservative causes, is working with several Republican groups and organizations aiming to craft more restrictive laws.
Mitchell is in regular contact with Trump, she told the Associated Press.
"People are actually interested in getting involved and we have to harness all this energy," Mitchell said. "There are a lot of groups that have projects on election integrity that never did before."
In the months that followed the 2020 election, Trump falsely claimed that widespread voter fraud led to a "rigged" election that resulted in his defeat.
In Georgia, the state legislature passed a law last week that changed a large portion of the local election laws, something Democrats there and across the country warn will deal a blow to voting rights and disenfranchise minority voters in a disproportionate way.
Stacey Abrams, one of the nation's leading voting rights activists, dubbed the new voting law as "Jim Crow 2.0."
"Georgia Republicans' shameful efforts to suppress the vote and seize electoral power through SB 202 demonstrate how critical the fight for voting rights remains," Abrams said. "Now, more than ever, Americans must demand federal action to protect voting rights as we continue to fight against these blatantly unconstitutional efforts that are nothing less than Jim Crow 2.0."
Mitchell said Democrats, who are currently working to pass H.R. 1, a bill that would expand voting rights across the country, are engaged in a power grab.
"The left is trying to dismantle 100 years of advancement in election administration," Mitchell told the AP. "We're watching two different movies right now."
Via The Hill