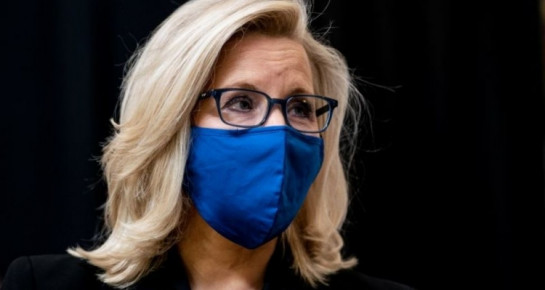 The Wyoming Republican Party on Saturday voted to censure Rep. Liz Cheney (R-Wyo.), the latest in a series of rebukes against the congresswoman and other Republicans who joined House Democrats last month in voting to impeach former President Trump.
The Associated Press reported that the majority of the 74-member state GOP's central committee voted in favor of the censure resolution, with only eight opposing the move.
The vote, which is largely symbolic, criticizes Cheney for voting to impeach Trump for his role in the Jan. 6 Capitol riot without offering the then-president a "formal hearing or due process," according to the censure document.
The vote from the state party follows a series of GOP censures from nearly a dozen Wyoming counties.
In response to Saturday's censure, Cheney defended her vote to impeach Trump, writing in a statement shared with The Hill that it "was compelled by the oath I swore to the Constitution."
"Wyoming citizens know that this oath does not bend or yield to politics or partisanship," Cheney continued. "I will always fight for Wyoming values and stand up for our Western way of life."
"I'm honored to represent the people of Wyoming in Congress and will always fight for the issues that matter most to our state. Foremost among these is the defense of our Constitution and the freedoms it guarantees," she said.
The No. 3 House Republican continued: "We have great challenges ahead of us as we move forward and combat the disastrous policies of the Biden Administration. I look forward to continuing to work with officials and citizens across Wyoming to be the most effective voice and advocate in defense of our families, industries and communities."
The Wyoming GOP did not immediately respond to The Hill's request for comment.
Cheney last month was one of 10 GOP lawmakers to support charging Trump with one count of inciting the violent mob's attack on the U.S. Capitol. Several people died amid the chaos, including Capitol Police Officer Brian Sicknick, and two additional officers who responded to the rioting have since died by suicide.
At least five other Republicans who voted along with Cheney in favor of impeachment have been censured or rebuked by state or local Republican parties, including vocal Trump critic Rep. Adam Kinzinger (Ill.)
Cheney this week beat back a push to remove her from her congressional leadership post, with House Republicans voting 145-61 by secret ballot. The vote followed a closed-door "family discussion" in the basement of the Capitol Visitor Center, where dozens of House Republicans voiced their frustrations with the Wyoming representative, the most powerful GOP woman in Congress, and called for her removal as conference chair.
Cheney is set to appear on "Fox News Sunday" with Chris Wallace this week.
Via The Hill