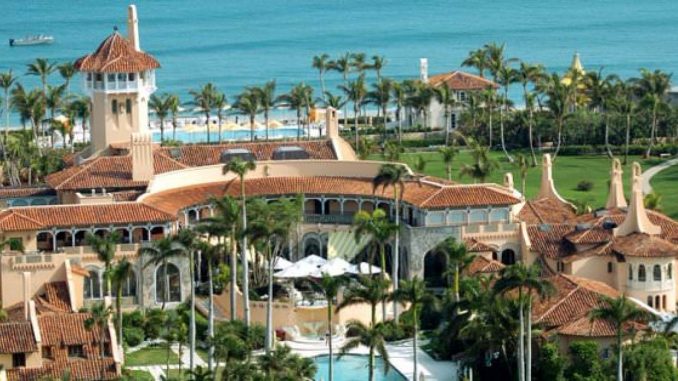 After conducting a legal review and harassing Donald Trump, the Palm Beach city attorney concluded that Trump can live at Mar-a-Lago.
Palm Beach Daily News reported:
Is former president Donald Trump a "bona fide employee" of Mar-a-Lago Club?
If so, he may be allowed to live there.
That's the conclusion Palm Beach Town Attorney John C. Randolph came to in a memorandum addressed to Town Council members, nearly three weeks after Trump moved out of the White House and into his club.
In the Jan. 29 memo obtained Wednesday by the Palm Beach Daily News, Randolph wrote that the 1993 agreement between the town and Mar-a-Lago, which let Trump convert the private residence into a private club, "did not incorporate a direct prohibition on former President Trump residing at the club, the language in the agreement pertaining only to the members' use of guest suites." The Washington Post first reported on the memo.
Trump, a lifelong New Yorker, officially declared himself a resident of Florida in October of 2019 because of the way that he was being treated by the Communist leaders of New York.
Donald Trump moved into his South Florida club on January 20 after leaving the White House.
The town of Palm Beach will hear the review next Tuesday during a city council meeting.
A spokesperson for the Trump Organization previously told the Miami Herald that "There is no document or agreement in place that prohibits President Trump from using Mar-a-Lago as his residence."