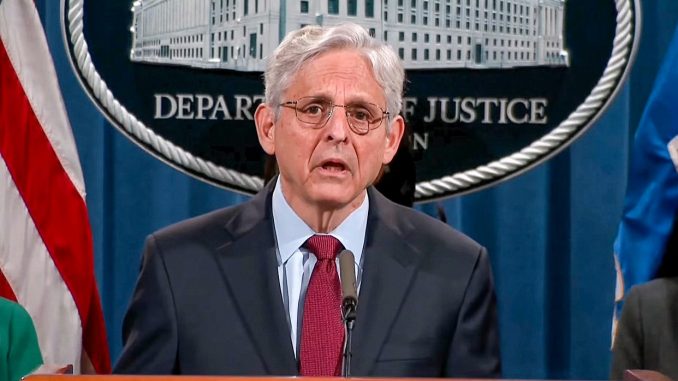 US Attorney General Merrick Garland
US Attorney General Merrick Garland on Monday released a statement on Texas' new "heartbeat" abortion law.
The "heartbeat" law will effectively outlaw abortions in the state after 6 weeks and also gives any citizen – including those outside Texas – the right to take legal action against anyone who 'aids and abets' the termination of a pregnancy after the cut off point.
The Supreme Court refused to block Texas' new abortion bill, but AG Garland vowed to use the might of the federal government to bully Texas.
"We will not tolerate violence against those seeking to obtain or provide reproductive health services," Garland said in a statement.
"The Department will provide support from federal law enforcement when an abortion clinic or reproductive health center is under attack," he added.
"We will not tolerate violence against those seeking to obtain or provide reproductive health services."

AG Garland releases a statement on the Texas restrictive abortion law. https://t.co/zoCgz0JdDh pic.twitter.com/oDg91f144X

— ABC News Politics (@ABCPolitics) September 6, 2021