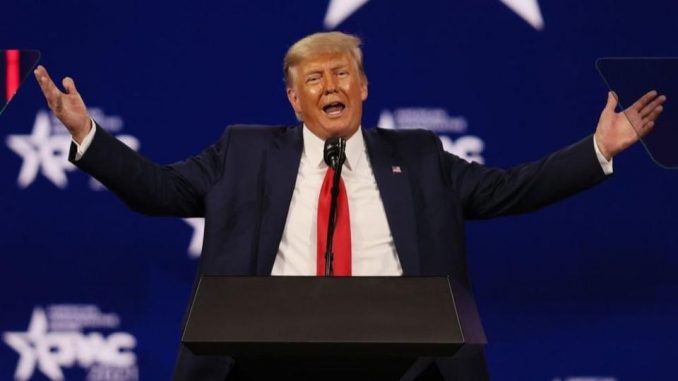 Former President Trump included a brief Easter message in a statement defending his unproven claims of fraud in the 2020 election.
In the statement, released by Trump's Save America PAC on Friday evening, the 45th president slammed the "Fake News Media" for saying his claims were "baseless, unfounded, unwarranted, etc." when discussing the November election.
"Sadly, there was massive fraud in the 2020 Presidential Election, and many very angry people understand that," he declared.
Trump asserted that new information would be released to support his claims, though the former president and his GOP allies filed more than 60 post-election lawsuits, with nearly all of them thrown out due to lack of standing or evidence.
"With each passing day, and unfortunately for the Radical Left CRAZIES, more and more facts are coming out," Trump maintained Friday.
Trump concluded his statement with a cheerful Easter greeting, writing, "Other than that, Happy Easter!"
The former president has continued to cast doubt over the election process, sharing claims of widespread voter fraud after numerous courts tossed out electoral challenges from his team in several battleground states last year.
Republicans, voicing concerns about the security of the U.S. voting system, have petitioned for tighter voting laws across the country, efforts that have been panned by Democrats and voting rights activists.
Georgia recently sparked uproar by passing a voting reform bill, with critics arguing it disenfranchises certain voting groups. Republicans have defended the new law as an effort to curb potential fraud.
Via The Hill