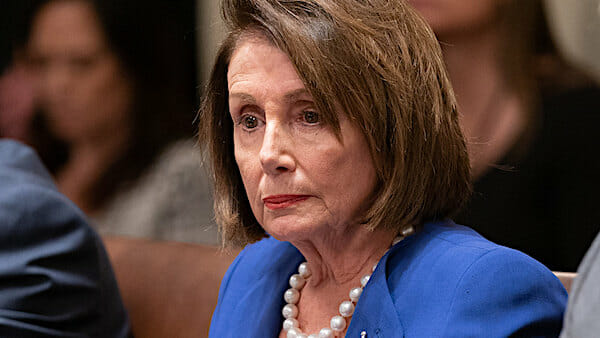 The partisan congressional panel House Speaker Nancy Pelosi assigned to "investigate" the violence at the U.S. Capitol on Jan. 6 has dispatched letters to government agencies demanding detailed communications information about a long list of private individuals.
The panel, including only Democrats and a couple of "Pelosi Republicans" she picked, is supposedly reviewing what happened during that violence – mostly vandalism – and what led up to it.
The fact that Pelosi refused to seat several GOP members recommended by House Minority Kevin McCarthy already has revealed her partisan priorities and agenda – which undoubtedly will try to fix blame on Republicans and President Trump, who held a rally nearby earlier in the day and told his fans to protest Congress' adoption of those debated 2020 election results "peacefully."
The panel now is insisting on access to "a voluminous amount of records" that can be used to "expand" the "Nancy Pelosi witch hunt," explained a report at Liberty Daily.
That report explained the bigger picture: "January 6th was a trap. It was contrived by the Deep State and Democrats to entrap patriots in an effort to suppress our rights to assemble and protest our government's malfeasance. But with the initial stage of rounding up the 'aggressors' nearly complete, the January 6 Committee has given license to the Deep State to target anyone and everyone in contact with Donald Trump during the months leading up to the event."
It reported that Rep. Bennie G. Thompson, who heads the Pelosi committee, is demanding records from U.S. Archivist David S. Ferriero in order to turn the investigation "into a fishing expedition through which the committee can continue their intimidation campaign while collecting data on others they can label as 'domestic terrorists.'"
Among those the committee is demanding to see investigated are Roger Stone, Angela Stanton King, Brandon Straka, Alex Jones, and Katrina Pierson.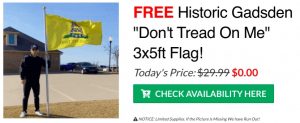 Another target is Human Events Senior Editor Jack Posobiece, who noted, "This is completely illegal and my lawyers will make short work of it. … These ugly communists want to go full Stalin and Gestapo as they flail about to distract from the failures of the dementia patient they got as president who even Obama called a 'f——'. Be cautious!"
Liberty Daily warned: "This move is designed for two primary purposes. First, they're continuing to flex their muscles and intimidate anyone who dares to love this country. The goal is to suppress opposition, demonstrating that those who are willing to seek and tell the truth about the Biden regime, the Deep State, and those in both parties involved with stealing the 2020 election are at risk of being targeted. As Posobiec pointed out, this is an unambiguous Gestapo technique."
The additional purpose, the report said, is "to grow the list of 'potential domestic terrorists and instigators' by diving into the contacts of everyone they're targeting."
Reuters said the committee was demanding "communications involving some of former President Donald Trump's closest advisers and family."
The committee has told the Defense Department, Homeland Security, Interior and Justice, as well as the FBI, National Counterterrorism Center and DNI to turn over details.
The Democrats on the committee also are demanding documents and communications involving Trump's chief of staff, Mark Meadows, and the members of his legal team including Rudy Giuliani, Sidney Powell and Kurt Olsen.
Also, they want access to details about Melania Trump, Donald Jr. and Eric Trump, daughter Ivanka, daughter-in-law Lara and Ivanka Trump's husband, Jared Kushner.
The only death by violence at the events that day was a protester who was shot and killed by police – reportedly without warning. Several other protesters died of natural causes.
Among the voluminous requests, the committee is seeking 9 months worth of contacts between the Trump WH and this group of outsiders, including Enrique Tarrio, George Papadopoulos and Jack Posobiec. pic.twitter.com/xC2nEWbJBP

— Kyle Cheney (@kyledcheney) August 25, 2021
Via Wnd