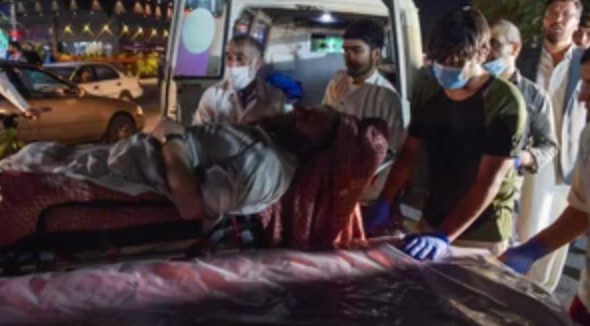 Multiple explosions took place around the airport in Kabul, Afghanistan, on Thursday, resulting in a number of U.S. and civilian casualties, the Pentagon confirmed.
Pentagon press secretary John Kirby said a "complex attack" near one of the gates of the airport led to "a number of US & civilian casualties." Kirby also confirmed a second explosion near the Baron Hotel, located a short distance from the airport gate.
We can confirm that the explosion at the Abbey Gate was the result of a complex attack that resulted in a number of US & civilian casualties. We can also confirm at least one other explosion at or near the Baron Hotel, a short distance from Abbey Gate. We will continue to update.

— John Kirby (@PentagonPresSec) August 26, 2021
One source confirmed to The Hill at least one of the explosions was the result of a suicide bombing, something reported by other news outlets as well.
Thousands of people had gathered outside the airport in recent days as American civilians and Afghans sought to get aboard evacuation flights being conducted by the U.S. military ahead of its withdrawal from the country on Aug. 31. Officials in recent days had been increasingly blunt about the threat of a terrorist attack as the U.S. wound down its operation, and it's unclear whether Thursday's violence will alter withdrawal plans.
President Biden, who was meeting with his national security team on the situation in Afghanistan on Thursday morning, was briefed on the explosions. Biden and lawmakers had warned in recent days that the masses of people centralized around the airport made it a potentially attractive target for terrorists.
The president met with his national security team Thursday morning, including Secretary of State Antony Blinken, Defense Secretary Lloyd Austin, Joint Chiefs of Staff Chairman Gen. Mark Milley and commanders on the ground, a White House official said.
"He will continue to be briefed on updates on the evolving situation throughout the day," the official added.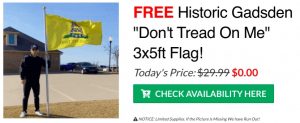 Vice President Harris, who was traveling back to the U.S. on Air Force Two from a trip to Singapore and Vietnam, was briefed on the explosions.
The Russian Foreign Ministry said 13 people had died and 15 were wounded, though no other country had put out official casualty counts as of early Thursday afternoon. Reporters on the ground indicated dozens of people arrived at nearby hospitals following the blasts.
On Wednesday, the U.S. Embassy in Kabul warned citizens there to avoid traveling to Hamid Karzai International Airport and said that "U.S. citizens who are at the Abbey Gate, East Gate, or North Gate now should leave immediately."
That followed a similar warning from British officials to their own citizens to avoid the airport due to "an ongoing and high threat of terrorist attack."
The U.S. Embassy in Kabul on Thursday issued an updated security alert noting the explosions and emphasizing that U.S. citizens should avoid the area.
"There are real and significant challenges that we also have to take into consideration," Biden said earlier this week in explaining his plan to withdraw by Tuesday despite calls to extend the mission. "The longer we stay, starting with the acute and growing risk of an attack by a terrorist group known as ISIS-K, an ISIS affiliate in Afghanistan — which is the sworn enemy of the Taliban as well — every day we're on the ground is another day we know that ISIS-K is seeking to target the airport and attack both U.S. and Allied forces and innocent civilians."
House Intelligence Committee Chairman Adam Schiff (D-Calif.) said after a briefing with the intelligence community Monday that threats against the airport were "very real and very substantial."
"This has been a concern of mine for some days now — that this would make a very attractive target for ISIS-K or for elements of al Qaeda," Schiff said.
The violence will add to concerns among lawmakers that the situation in Afghanistan is becoming increasingly unstable as U.S. forces are set to exit the country in a matter of days, even as many Afghan allies and American citizens have yet to make it out.
Already the airport had been a scene of chaotic images as throngs of people scrambled to make it into the airport, and some faced intimidation or abuse from Taliban fighters at checkpoints.
The U.S. has evacuated more than 100,000 people from Afghanistan since the end of July, with most of those being relocated after the Taliban took control of Kabul roughly two weeks ago. Biden has expressed confidence that forces will be able to stick to their end-of-the-month withdrawal plan, but the president was briefed Wednesday on contingency plans should the U.S. need to extend its presence to complete its evacuation mission.
Secretary of State Antony Blinken on Wednesday said about 1,500 Americans remain in Afghanistan and are waiting to be evacuated.
The events had scrambled the day in Washington, D.C., where a briefing from health officials on the COVID-19 pandemic was postponed and a Pentagon briefing was delayed. The president's meeting with the Israeli prime minister was delayed, as was the daily press briefing at the White House.
Via The Hill