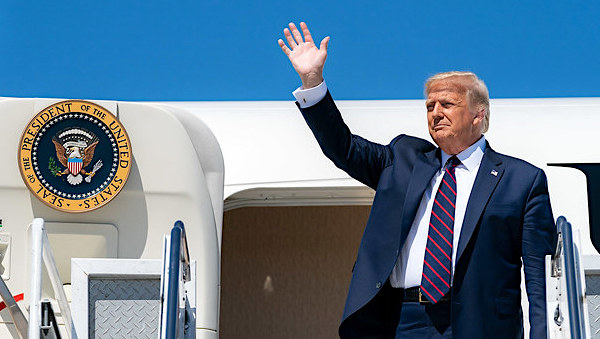 It what is entirely new territory for contested elections in the United States, a Republican state senator in Arizona has launched a drive to decertify the 2020 presidential race results.
Wendy Rogers' website says, "President Trump knows I am fighting hard for election integrity, which is why he quoted me twice in the same week. If you agree with me and President Trump that we must recall our electors and decertify the 2020 election, add your name and let's get this done!"
The 2020 election results were anomalous enough in several swing states that a long list of lawsuits was filed, all unsuccessful often because the judges dismissed them on technicalities.
The Jan. 6 violence at the U.S. Capitol repeatedly has been blamed on activists who wanted to disrupt the official congressional adoption of the Joe Biden victory. That there was election fraud isn't in doubt, since criminal cases already have been filed.
But there hasn't been a display of evidence to date that would reverse the results – even though Biden only won by tens of thousands of votes – in an election where officials tallies say more than 150 million voted.
However, it isn't in dispute that there were suspect influences – even though legacy media fact-checkers have said over and over that the election as clean, and without a fault.
The facts are that leftist Mark Zuckerberg of Facebook gave $350 million to mostly leftist elections officials to help them "run" the count, and state officials in several states simply changed the laws – citing COVID – to alter election procedures, even though the Constitution requires lawmakers to do that.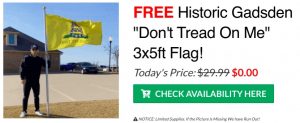 In Arizona, Republicans in the state Senate have been conducting a months-long audit of votes, and are expected to release a report in the coming weeks.
However, what's not addressed in either the Constitution or federal law is the possibility that a national election for president would be, after it's completed, found to be fraudulent.
States are given the right to appoint electors, who participate in the Electoral College tabulation. But if the underlying results were falsified, what happens?
It's a question that remains to be resolved.
Withdrawing the Electoral College votes from Arizona along would not change the outcome indicated by the total, but several other states already have started a review of whether they also should audit their results, prompting the Department of Justice to issue a threat against those actions.
The DOJ, under Joe Biden's administration, also denigrated the state integrity efforts by labeling the audits with scare-quotes, like this: "audits."
Sign up if you agree we need to decertify the election.https://t.co/VgClJkeunV

— Wendy Rogers (@WendyRogersAZ) August 5, 2021
Via Wnd