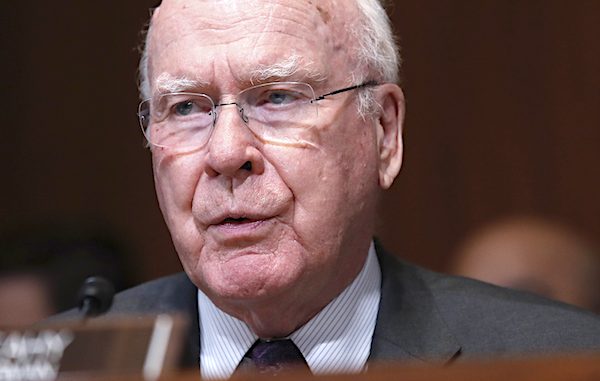 Sen. Patrick Leahy, who as president pro tempore of the Senate is presiding over the trial, underwent tests at a Washington hospital on Tuesday night after feeling unwell, a spokesman said.
"After getting test results back, and after a thorough examination, Senator Leahy now is home," the spokesman, David Carle, said in a statement. "He looks forward to getting back to work."
Carle said that the Capitol physician had suggested that Leahy, 80, go to George Washington University Hospital. He didn't provide further details.
Leahy is the longest-serving sitting senator, having been first elected in 1974 after the Watergate scandal. He became president pro tempore last week and, earlier Tuesday, swore in senators as jurors for the trial, the main part of which will begin the week of Feb. 8.
On Monday, he pledged that his rulings would be fair. "I don't think there's any senator who over the 40-plus years I've been here that would say that I've been anything but impartial in ruling on procedure," he told reporters.
Via Newsmax