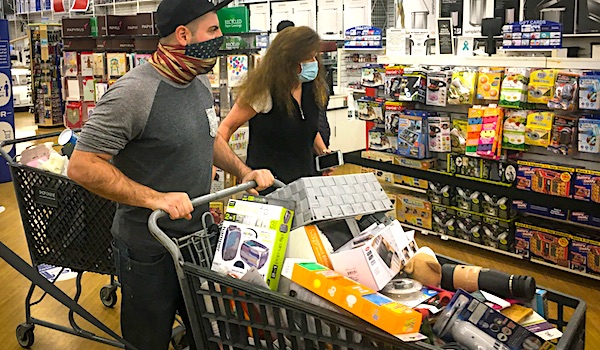 A consumer organization has launched a boycott of the Bed, Bath & Beyond store chain over its decision to drop MyPillow products because of the politics of owner Mike Lindell.
The Media Action Network said that as a result of its boycott dozens of shoppers on Tuesday simply walked away from their shopping carts at the checkout counter at the corporation's outlet in Larkspur, California.
Lindell, famous for his MyPillow TV ads, employs more than 1,500 people at his Minnesota plant.
An ardent supporter of President Trump, he recounted to WND last May the remarkable transformation in his life through his faith in Jesus Christ.
But his support for Trump has led to a permanent ban by Twitter. And along with Bed Bath & Beyond, Wayfair and Kohl's have stopped selling his products.
"This isn't about pillows. It's about the continual punishment of conservative speech," Media Action Network founder Ken LaCorte said in his organization's announcement.
"And we've had enough."