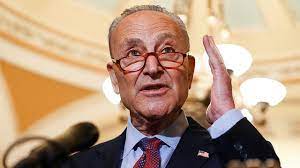 Senate Majority Leader Charles Schumer (D-N.Y.) is urging Republicans to ignore former President Trump's pressure to walk away from weeks-long bipartisan infrastructure talks.
Schumer, speaking from the Senate floor, pointed to Trump's comments as an example of external forces "rooting for failure."
"Will our Republican colleagues follow the absurd demands of a disgraced former president and his media allies, or will they get a good bipartisan deal over the finish line?" Schumer asked.
He added that "Republican senators must ignore former President Trump if we're ever going to make progress with the American people."
"He's rooting for our entire political system to fail. I and the rest of my Democratic colleagues are rooting for a deal," Schumer said.
Schumer's comments come as the bipartisan deal is at a fragile point. Both sides have spent Monday in an hours-long blame game as the talks appeared at risk of collapse.
In addition to an entrenched fight over transit funding, they have unresolved points of contention, including money for broadband, highways and bridges; using unspent COVID-19 relief funds to help pay for the bipartisan deal; and Republicans wanting to waive federally mandated wage requirements for federally funded projects.
The policy stalemates comes as Trump sparked a new political headache for negotiators when he urged Republicans not to agree to a deal until the party is back in the majority.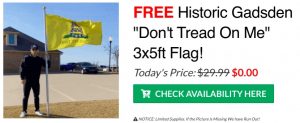 "Senate Republicans are being absolutely savaged by Democrats on the so-called 'bipartisan' infrastructure bill," Trump said in a statement as Senate negotiators work to finalize an agreement this week.
Trump claimed that Senate Minority Leader Mitch McConnell (R-Ky.) and Republicans working on the deal, including Sens. Rob Portman (Ohio), Susan Collins (Maine) and Mitt Romney (Utah), were merely interested in proving they could work with Democrats.
Being able to get a deal would also hand a victory to President Biden, who defeated Trump in the 2020 election, and help him burnish the deal-making credentials that he put at the heart of his presidential campaign.
Trump has knocked the infrastructure negotiations before, but his latest comments come as the bipartisan group is all but guaranteed to miss its self-imposed goal of having a deal finalized by Monday.
McConnell, approached by reporters in the Capitol, declined to comment on Trump's remarks. But asked about the chances of a deal, he said, "Hope springs eternal."
Via The Hill