A group of progressive House Democrats led by Rep. Alexandria Ocasio-Cortez (D-N.Y.) introduced a resolution Wednesday aimed at blocking a $735 million arms sale to Israel.
The resolution is largely symbolic as Democratic leaders who support the sale are unlikely to give the legislation a vote and the window for lawmakers to force a vote to block the sale closes in a couple of days. But the effort underscores the growing divide among Democrats on Israel as a bloody crisis in Gaza continues.
"For decades, the U.S. has sold billions of dollars in weaponry to Israel without ever requiring them to respect basic Palestinian rights. In so doing, we have directly contributed to the death, displacement and disenfranchisement of millions," Ocasio-Cortez in a statement announcing the resolution of disapproval. "At a time when so many, including President Biden, support a ceasefire, we should not be sending 'direct attack' weaponry to Prime Minister Netanyahu to prolong this violence."
In addition to Ocasio-Cortez, the effort is being led by Reps. Mark Pocan (D-Wis.) and Rashida Tlaib (D-Mich.). Other co-sponsors include Democratic Reps. Cori Bush (Mo.), Betty McCollum (Minn.), Ayanna Pressley (Mass.), Ilhan Omar (Minn.), Pramila Jayapal (Wash.) and André Carson (Ind.).
The Biden administration notified Congress on May 5 that it approved selling Israel $735 million in weapons, mostly Boeing-made Joint Direct Attack Munitions that can turn so-called dumb bombs into precision-guided missiles.
Most arms sales are subject to a 30-day congressional review period during which lawmakers can block the deals if they want. But some close allies, including Israel, are afforded a 15-day review period, and just two days remain in the window to block the latest sale to Israel.
The sale was approved before the current violence, but when news broke Monday of the sale, progressives were furious that the Biden administration was proceeding with it amid the current crisis.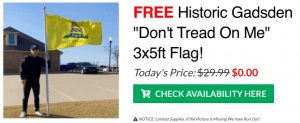 "It is long past time to end the U.S. policy of unconditional military arms sales, particularly to governments that have violated human rights," Ocasio-Cortez, Pocan and Tlaib wrote to follow House Democrats seeking co-sponsors for their resolution in a letter, a copy of which was obtained by The Hill. "The United States should be prioritizing humanitarian aid and upholding human rights, not rushing through arms sales that could fuel further violence."
The ongoing conflict between Israel and Hamas, the militant group that controls the Gaza Strip, is now in its second week and shows no sign of abating.
Hamas has fired thousands of rockets at Israel — most of which have been intercepted by its Iron Dome defense system — and the Israeli government has responded with scores of aerial bombings on Gaza, the majority of which have hit their targets, causing massive amounts of Palestinian civilian deaths and injuries. More than 200 Palestinians have been killed, compared with at least 12 Israelis.
Public statements from the White House on calls between President Biden and Israeli Prime Minister Benjamin Netanyahu have become increasingly more stern, with a statement Wednesday saying Biden told Netanyahu he expects a "significant de-escalation" in the violence between Israel and Hamas by Wednesday to put the two sides "on the path to a cease-fire."
But progressive Democrats have been looking for a more explicit demand from Biden for a cease-fire.
Via The Hill