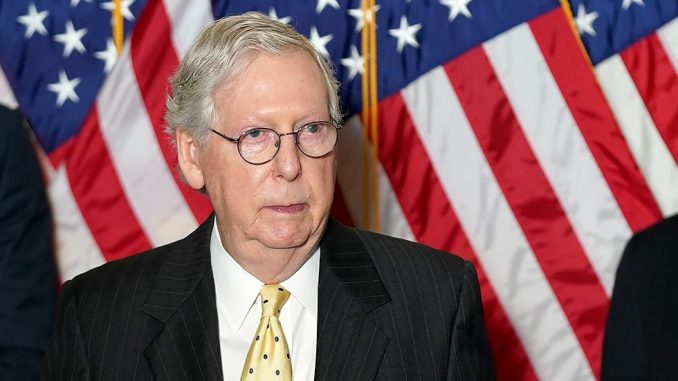 Senate Minority Leader Mitch McConnell (R-Ky.) said Wednesday that he doesn't support legislation that would create a commission to probe the Jan. 6 Capitol attack.
"After careful consideration, I've made the decision to oppose the House Democrats slanted and unbalanced proposal for another commission to study the events of Jan. 6," McConnell said from the Senate floor.
McConnell's speech comes after he informed Senate Republicans of his decision during a breakfast meeting on Wednesday.
McConnell's opposition is the latest sign of doubt that the bill, which is getting a vote in the House on Wednesday, will be able to get the 10 GOP votes needed to pass the Senate.
The leader's remarks are also a shift from Tuesday when he described Republicans as "willing to listen" and "undecided." The news comes after House Minority Leader Kevin McCarthy (R-Calif.) came out against the bill and urged his members to oppose it.
Former President Trump, upping the pressure on GOP lawmakers, weighed in on Tuesday night, calling it a "Democratic trap" and name-checking McConnell.
"Republicans in the House and Senate should not approve the Democrat trap of the January 6 Commission. … Republicans must get much tougher and much smarter, and stop being used by the Radical Left. Hopefully, Mitch McConnell and Kevin McCarthy are listening!" Trump said in a statement.
Asked what changed between Tuesday afternoon and Wednesday morning, McConnell said: "I made a decision."
The House bill creates a commission to probe the Jan. 6 attack, when a mob of Trump supporters breached the building as then-Vice President Mike Pence and lawmakers were counting the Electoral College vote. Conceding to a GOP demand, the commission members would be evenly split between the two parties. House Speaker Nancy Pelosi's (D-Calif.) initial proposal would have given Democrats more seats.
McConnell, speaking from the floor, signaled that he thought the commission would be redundant since the Justice Department and Senate committees are months into their own investigations.
"There is, has been and there will continue to be no shortage of robust investigations by two separate branches of the federal government," McConnell said.
"It's not at all clear what new facts or additional investigation yet another commission could actually lay on top of existing efforts by law enforcement and Congress," he added.
McConnell, echoing concerns from some of his members, also appeared to take issue with potential limits on the investigation, including on its scope. McConnell, backed up by McCarthy, has argued that it should stretch into other violence including protests, some of which turned violent, in the wake of police-involved deaths.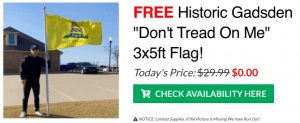 McConnell has also raised concerns that Democrats, under the House bill, would get to hire all the staff for the commission.
"From initially offering a laughably partisan starting point to continuing to insist on various other features under the hood that are designed to centralize control over the commission's process and its conclusion in Democratic hands," he said.
McConnell's comments come as the House bill already sparked skepticism from Senate Republicans, raising questions about if it could pass. Sen. John Thune (R-S.D.), McConnell's No. 2, said they hadn't formally leaned on their members one way or another
"I think part of that depends a little on what happens in the House today," Thune said. "I would say there's a skepticism about what's happening in the House right now."
But with Senate Majority Leader Charles Schumer (D-N.Y.) vowing to give it a vote Republicans will have to decide whether or not to dedicate what could be their first filibuster of the 117th Congress to a bill related to an insurrection that many of them, including McConnell, have condemned.
Schumer, speaking from the Senate floor, painted the forthcoming vote on the House bill as a referendum for how far Republicans will go to back Trump.
"How far will they go in obeisance to the lying president Donald Trump, how far? …Shame on them for defending the mob over our Capitol Police officers, and shame on the House Republican leadership for punishing Republicans who tell the truth," Schumer said.
"Here in the Senate we will have a vote. … The only way to stop these lies is to respond with the truth, with facts, with an honest, objective investigation on what happened that day," Schumer added.
Via The Hill