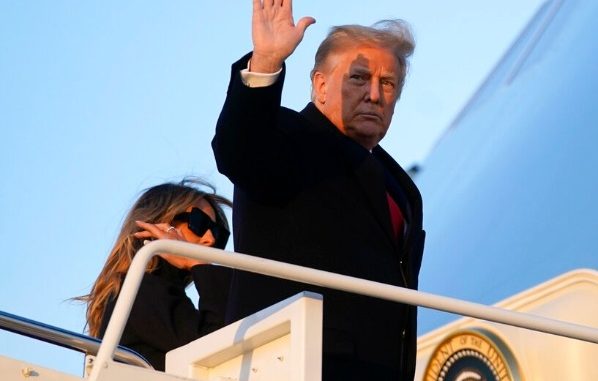 President Donald Trump on Wednesday delivered several more pardons, a day after he delivered a series of pardons and commutations.
The president issued full pardons to his former campaign chairman Paul Manafort, associate Roger Stone, and Charles Kushner, a real estate developer and the father of Trump's son-in-law and adviser Jared Kushner..
Manafort was convicted as part of the special counsel probe into Russian meddling in the 2016 U.S. election. Trump had earlier commuted the criminal sentence of Stone, who was convicted of lying under oath to lawmakers.
Stone had this reaction on Wednesday night: "On behalf of my family and myself, I wish to praise God and give my deepest thanks to President Donald J. Trump for his extraordinary act of justice in issuing me a presidential pardon, completely erasing the criminal conviction to which I was subjected in a Soviet-style show trial on politically-motivated charges, further corrupted by egregious, illegal misconduct by the Jury Forewoman in the case."
The Manafort and Stone pardons seemed to underscore the president's determinastion to use the power of his office in his final weeks to unravel the results of the Russia probe, which Trump has long dubbed a "hoax."
As for Charles Kushner, he's the father of Trump's son-in-law, Jared Kushner, and a wealthy real estate executive who pleaded guilty years ago to tax evasion and making illegal campaign donations.
Trump and the elder Kushner knew each other from real estate circles and their children were married in 2009.
The latest clemency activity comes after a busy Tuesday string of commutations and pardons: Trump pardoned 15 people, including Republican allies, and former government contractors convicted in a 2007 massacre in Baghdad.
He also pardoned George Papadopoulos, his 2016 campaign adviser whose conversation unwittingly helped trigger the Russia investigation that shadowed Trump's presidency for nearly two years.
And he commuted the sentences of five others.
It's common for presidents to exercise their clemency power as their terms near their conclusion. Joe Biden is to be sworn in as president on Jan. 20, though Trump continues to challenge the outcome of the Nov. 3 vote.
Via News max