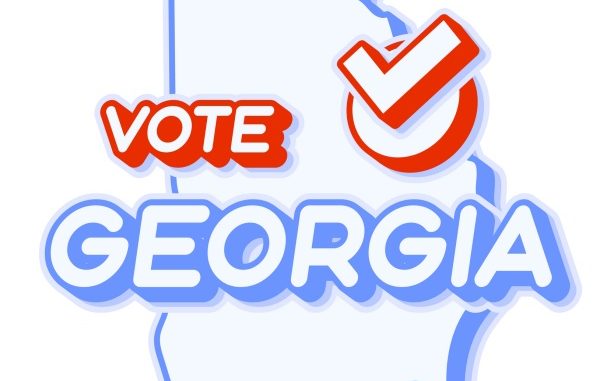 More than 8,000 people have volunteered to act as poll watchers for the Republican Party during Georgia's twin Senate runoff races on Tuesday, double the number who monitored the state's two-and-a-half-week early voting period which ended Thursday, Fox News reported.
The recruitment is a combined effort of the National Republican Senatorial Committee, the Republican National Committee, the Georgia Republican Party and the campaigns of incumbent Republican Sens. Kelly Loeffler and David Perdue, who are facing off against Democrats Raphael Warnock and Jon Ossoff.
"Georgians deserve total confidence in the fairness and accuracy of our state's elections, and we're thankful to the thousands of volunteers who will ensure that these runoffs are safe, secure, and that every legal vote is counted," Loeffler and Perdue said in a joint statement quoted by Fox News. 
"Georgia Republicans have already mobilized the most robust ground game and poll watching operation in the state's history and are fully prepared to make certain that the integrity of next week's elections will not be cast under a shadow of doubt. Everything is on the line on Election Day — no Georgian should have to question the outcomes."
The control of the U.S. Senate is at stake with Republicans guaranteed to hold 50 seats. Democrats would need to win both races to split the chamber and give Kamala Harris, should she be certified as the vice president-elect, the tie-breaking vote.
Republicans have claimed that the November election in Georgia was tainted with fraud, pointing to video from Atlanta's State Farm Arena which appeared to show Fulton County poll workers counting ballots on Election Night without poll watchers present — because they were told to go home since ballot counting had been completed for the evening.
Via Newsmax