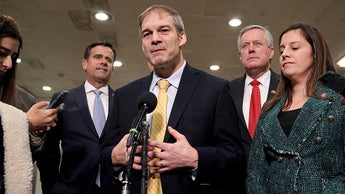 House Minority Leader Kevin McCarthy (R-Calif.) on Monday is expected to pick five Republicans to serve on the special House committee created to investigate the Jan. 6 attack on the Capitol.
The top Republican on the bipartisan panel will be Rep. Jim Banks (Ind.), a rising star who is serving this cycle as chairman of the conservative Republican Study Committee, GOP sources said.
The others , sources said, are Rep. Jim Jordan (Ohio), the top Republican on the Judiciary Committee and the co-founder of the far-right Freedom Caucus; Rep. Rodney Davis (Ill.), the top Republican on the Administration Committee; and Reps. Kelly Armstrong (N.D.) and Troy Nehls (Texas), a former county sheriff.
Politico first reported McCarthy's picks.
While all five picks have backed former President Trump in the past, not all of them supported his efforts to overturn Democratic President Biden's election victory in November. Jordan, Banks and Nehls were among 139 House Republicans who voted to overturn the election results, while Davis and Armstrong voted to certify the results.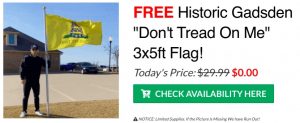 Jordan has been one of Trump's most fervent loyalists on Capitol Hill. The former collegiate wrestling champion and coach defended Trump during both his impeachment proceedings, arguing that Democrats were "obsessed" with taking down Trump.
The five McCarthy picks will join the eight lawmakers — seven Democrats plus Rep. Liz Cheney (R-Wyo.) — tapped by Speaker Nancy Pelosi (D-Calif.). The special panel is chaired by Homeland Security Chairman Bennie Thompson (D-Miss.).
The Jan. 6 committee will hold its first hearing July 27, featuring testimony from Capitol Police and D.C. Metropolitan Police officers who defended the Capitol during the hours-long assault, including injured D.C. police officer Michael Fanone.
In a statement on his appointment, Banks made clear he'll use his platform to try to turn the focus back on Democrats, raising questions about why the Capitol was not more secure on Jan. 6 and why Democrats chose not to include in the committee's scope other acts of political violence that occurred amid last year's Black Lives Matter protests.
"Make no mistake, Nancy Pelosi created this committee solely to malign conservatives and to justify the Left's authoritarian agenda," Banks said. "Even then, I will do everything possible to give the American people the facts about the lead up to January 6, the riot that day, and the responses from Capitol leadership and the Biden administration.
"I will not allow this committee to be turned into a forum for condemning millions of Americans because of their political beliefs."
Via The Hill