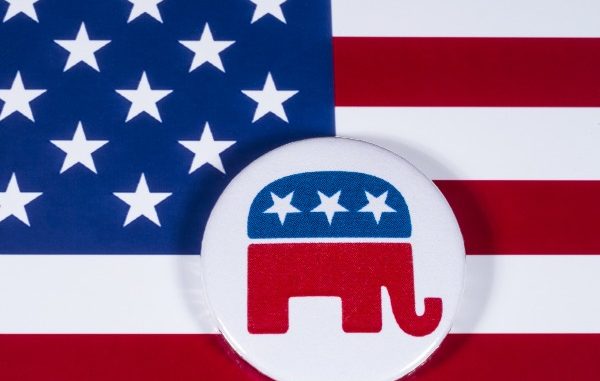 The Republican Party will not automatically back former President Donald Trump in a 2024 presidential primary race, leaving open the question of how to keep his millions of supporters tied to the party as it focuses on congressional elections next year.
Republican National Committee Chairwoman Ronna McDaniel reiterated the party's openness to a primary battle Wednesday, telling the Associated Press that "the party has to stay neutral."
"I'm not telling anybody to run or not to run in 2024," she said. "That's going to be up to those candidates going forward."
Still, McDaniel said she sees Trump having a continuing role to play, even if he isn't a candidate. "What I really do want to see him do, though, is help us win back majorities in 2022," she said.
Whether and how Trump will be able to do that remains to be seen. Some Republicans fault his unyielding insistence that the Nov. 3 vote was rigged for the party losing two Senate runoff elections in Georgia to Democrats on Jan. 5.
The next day, a Trump rally near the White House was followed by a march by his supporters on the U.S. Capitol as Congress was certifying Joe Biden's Electoral College victory. The ensuing mayhem left five people dead, including a police officer.
House Minority Leader Kevin McCarthy — who needs to pick up just seven seats in next year's midterm elections if he wants to become speaker — will meet with Trump this week in South Florida, the political newsletter Punchbowl News reported Wednesday.
McCarthy is trying to maintain peace within a Republican conference frayed by the results of the election, the violence at the Capitol and Trump's approaching impeachment trial in the Senate.
Ten House Republicans — including Liz Cheney of Wyoming, a top McCarthy lieutenant — voted to impeach Trump for his role in encouraging the mob. That led to an outcry from the former president's supporters and calls for Cheney to be removed from her leadership role. Primary challenges may well await her and the nine other Republicans next year.
For McDaniel, who was re-elected as the party's leader on a pro-Trump slate earlier this month, the neutrality pledge isn't new or unexpected. Parties typically remain uncommitted when they don't have an incumbent running for re-election, and McDaniel had previously invited possible 2024 candidates — including South Carolina Sen. Tim Scott, South Dakota Gov. Kristi Noem, and former United Nations Ambassador Nikki Haley — to address the party's annual meeting in Florida earlier this month.
The Challenge
Trump himself hasn't ruled out a run in 2024, and he's the front-runner in early polls. A Morning Consult/Politico survey this month found he had 42% support for the nomination, followed by former President Mike Pence at 16%. Donald Trump Jr. and Sens. Ted Cruz and Mitt Romney each had 6%, and Haley had 5%.
Still, Trump's standing has slipped 12 percentage points since the Jan. 6 attack on the Capitol. That episode also led to Trump being locked out of the social media platforms that helped propel him to the Republican nomination in 2016.
"I'm going to be very curious to see how effective he is running a political operation in exile, particularly if he's not able to use Twitter as a cudgel," said Michael Steel, a Republican strategist and self-described "Trump skeptic."
Steel, who was a spokesman for former House Speaker John Boehner, said it was smart for McCarthy to maintain a "cordial and effective" relationship with the former president. "The challenge will be how to deploy him where he's effective to help the larger Republican team, and not engage in personal or political battles that will only divide the party," he said.
Via Newsmax