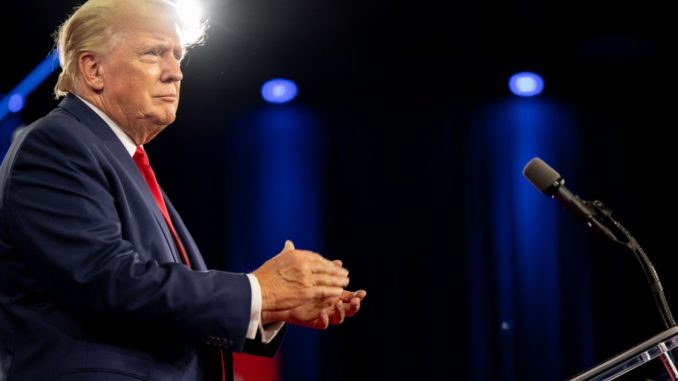 A former FBI agent has admitted to destroying evidence connected to the 2018 corruption trial of a pro-Trump former Arkansas state senator.
Robert Cessario pleaded guilty to a charge of "corrupt destruction of record in an official proceeding" on Wednesday, according to KATV-TV.
Cessario accepted a plea bargain with prosecutors in doing so.
The former agent admitted to deleting files requested by a federal court for analysis in the trial of Arkansas state Sen. Jon Woods.
"I erased the contents of the computer hard [drive] knowing that the court [had] ordered that the computer be submitted for a forensic examination," Cessario stated as part of the plea deal.
"I did so with the intention of making the contents of the computer's hard unavailable for forensic examination. At the time, I knew that the contents of the hard drive were relevant to an official proceeding."
"I corruptly performed and had performed, the erasures with intent to impair the integrity and availability of the computer hard drive and its contents for use in that official proceeding."
Woods was convicted of wire fraud for accepting kickbacks from Ecclesia College in return for sending state funds to the school. He's serving an 18-year prison sentence, according to the Arkansas Times.
Woods was the first lawmaker in the state to endorse Donald Trump for president. He continues to contest his conviction, in part pointing to Cessario's destruction of evidence.
The computer contained audio files of conversations between Woods and another Arkansas legislator, state Rep. Micah Neal, The Blaze reported.
A total of 119 recordings on the computer were sought by the court. Cessario provided 39 of them, arranging for the remaining files to be wiped at a computer shop.
Woods' lawyers have alleged other improprieties involving Cessario in their client's prosecution.
They say a previous lawyer for Woods represented Cessario in his own divorce proceedings, later telling Woods to meet with the FBI agent without legal counsel present.
The Death of Black Coffee:
Latest studies have found that 1 tiny tweak to your morning coffee puts your body into fat-burn ing mode for the rest of the day.
This coffee trick takes less than 10 seconds…
Yet, it instantly ignites your metabolism and boosts your health, energy and well-being at the same time!
Here's to an amazing start to your day 🙂
====> Try This 10 Sec Fat-Burning Coffee Trick!