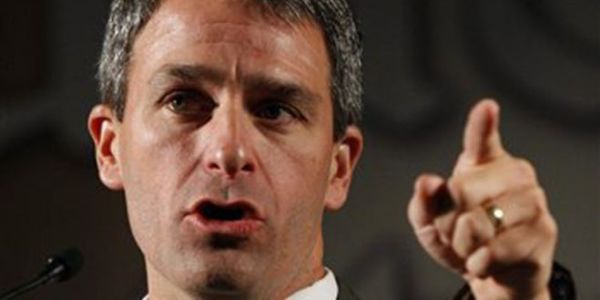 Former Homeland Security Deputy Director Ken Cuccinelli says President Biden is allowing the flood of illegal aliens at the southern border to create future "Democratic voters."
In an interview on "The Water Cooler" with David Brody, he said the crisis is intentional, reported Just the News.
"They view [illegal immigrants] as future voters," said Cuccinelli, who served under President Trump.
"At the same time this is their border policy — to invite hundreds of thousands of illegal aliens into the country — they're also putting through two amnesty bills through the House of Representatives, and they're putting a voting bill through that will register folks to vote before they're even citizens and before they can legally vote," said Cuccinelli, who served as Virginia's attorney general.
"These things are all tied together. This is not a mistake. It's a mess, it's a disaster, it's a crisis — even though they won't admit it — but it's not unintentional."
Biden, on his first day in office, began dismantling Trump's immigration policies, including the Remain in Mexico program for asylum seekers.
Cuccinelli was referring to the American Dream and Promise Act of 2021 and Farm Workforce Modernization Act of 2021.
Further, Just the News reported, Republicans contend the For the People Act of 2021 would destroy virtually every state protection for secure elections, federalizing state laws and policies that opened the door to fraud in the 2020 election.
Cuccinelli said: "They want these illegals here, so, that's not the natural reaction we have. You expect presidents to enforce the law, and they have no intention of enforcing the law.
"They want large numbers of illegal aliens invading the country — they view them as future voters," he said.
Via Wnd