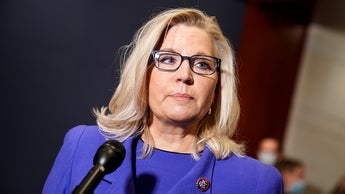 Rep. Liz Cheney (R-Wyo.) on Sunday said there is "no question" that another attack like the one that took place on Jan. 6, or an even worse assault, is possible as a result of repeated unproven claims that President Trump lost the 2020 election due to election fraud.
Cheney said on ABC's "This Week" that the House Republicans' decision to replace her in leadership with someone who supports the false claims is "dangerous."
"We have to recognize how quickly things can unravel. We have to recognize what it means for the nation to have a former president who has not conceded and who continues to suggest that our electoral system cannot function, cannot do the will of the people," Cheney continued.
When pressed by host Jon Karl on what she meant by "dangerous," and if she was suggesting that another Jan. 6, or something worse, could happen, Cheney said, "I think there's no question."
"We've now seen the consequences. We've — we've seen how far the president, the — President Trump was willing to go. We've seen not only his, his provocation of the attack, but his refusal to send help when it was needed, his refusal to immediately say, 'stop.' And that in and of itself, in my view, was a very clear violation of his oath and of his duty," she continued.
Cheney was ousted from her GOP leadership post last Wednesday, after a majority of the caucus became angered with her anti-Trump stance.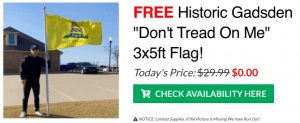 Republicans elevated Rep. Elise Stefanik (R-N.Y.) to House GOP Conference chair two days after Cheney was removed from the position.
Cheney in the ABC interview likened Trump's refusal to accept the 2020 election results and claims that the electoral system cannot function to circumstances in Communist China, saying "I won't be part of that."
"To cause that kind of questioning about our process, frankly, it's the same kinds of things that the Chinese Communist Party says about democracy: that it's a failed system, that America is a failed nation. I won't be part of that," she continued.
"I think it's very important for Republicans who won't be part of that to stand up and speak out," Cheney added.
In the same interview, Cheney said House Minority Leader Kevin McCarthy (R-Calif.) should "absolutely" testify before the commission tasked with looking into what happened on Jan. 6, which will likely be convened in the near future.
"He absolutely should, and I wouldn't be surprised if he were subpoenaed. I think that he very clearly and said publicly that he's got information about the president's state of mind that day," Cheney said.
When pressed by Karl on if she would "welcome" a subpoena for McCarthy to testify, Cheney said she would "anticipate that."
"I would anticipate that. I would hope he doesn't require a subpoena, but I wouldn't be surprised if he, if he were subpoenaed," Cheney added.
Via The Hill