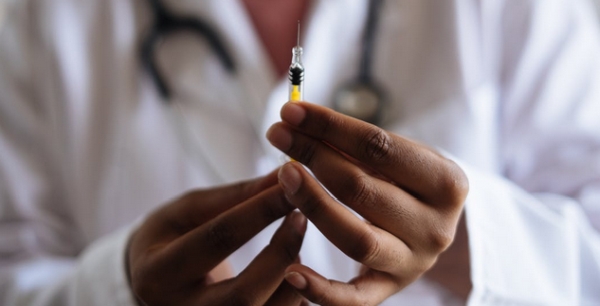 Despite strong opposition from the public and prominent medical scientists citing scientific data, the CDC's Advisory Committee on Immunization Practices voted 15-0 Thursday to recommend adding the unlicensed, experimental COVID-19 vaccinations to the agency's childhood vaccination schedule.
Only states have the authority to mandate vaccines for public school children, but they typically adopt the CDC's guidance. And, significantly, many legal and health experts believe the CDC's imprimatur gives the vaccine manufacturers permanent liability protection.
Lawrence Gostin, a Georgetown law professor who specializes in global health and advocates COVID vaccination for children, said the advisory panel's approval – which almost certainly will be adopted by the CDC  – "means most states will either [recommend] or require COVID vaccines for school entry."
However, Florida's surgeon general, Dr. Joseph Ladapo, said prior to the vote that regardless of the outcome, his state will not recommend the COVID-19 vaccine for healthy children. He has argued that data show children have virtually no risk of severe illness from COVID while the shots have a risk of severe adverse events, as indicated by the Vaccine Adverse Events Reporting database run by the CDC and the FDA.
Regardless of what @CDCgov votes tomorrow on whether COVID-19 vax are added to routine child immunizations – nothing changes in FL.

Thanks to @GovRonDeSantis, COVID mandates are NOT allowed in FL, NOT pushed into schools, & I continue to recommend against them for healthy kids.

— Joseph A. Ladapo, MD, PhD (@FLSurgeonGen) October 18, 2022
After the vote, Florida Gov. Ron DeSantis assured parents in his state that as long as he is governor, "there will be no COVID shot mandates for your kids."
See DeSantis:
As long as I am Governor, in Florida there will not be a COVID-19 vaccine mandate for children in our schools. pic.twitter.com/oDXAj3c4Oy

— Ron DeSantis (@GovRonDeSantis) October 20, 2022