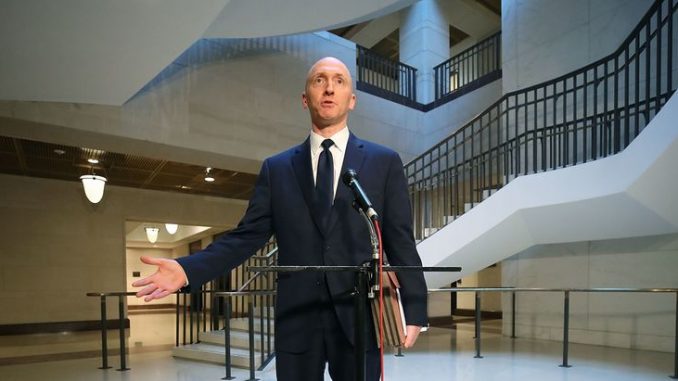 Former Trump campaign adviser Carter Page hopes to speak at the upcoming sentencing for the former FBI lawyer who altered an email about him during the Crossfire Hurricane probe. 
Page is also seeking restitution due to what he calls "malicious and intentional" crimes carried out by Clinesmith. 
Clinesmith pleaded guilty on Aug. 19 to altering an email from the CIA in June 2017 to downplay Page's relationship with the spy agency. 
Carter Page is asking a federal judge to allow him to be heard at the upcoming sentencing hearing for Kevin Clinesmith, a former FBI lawyer who admitted to altering an email from the CIA about the former Trump aide's relationship with the spy agency.
In a court filing submitted Friday, Page's attorneys also ask that he be granted restitution, saying that actions by Clinesmith and others on the FBI's Crossfire Hurricane team advanced the false theory that Page was a Russian spy.
Page's lawyer, Leslie McAdoo Gordon, asserted that Page has a right to speak at Clinesmith's sentencing under the Crime Victims' Rights Act, which allows the victims of federal crimes to be heard at public court proceedings.
Clinesmith, who advised investigators on Crossfire Hurricane and later served on the special counsel's team, pleaded guilty on Aug. 19 to making false statements in a written government document. He acknowledged in his plea deal to adding the phrase "not a 'source'" to a June 2017 email from a CIA liaison who had provided information about Page's past relationship with the CIA.
Page was what's known as an "operational contact" for the CIA from 2008 to 2013.
Clinesmith failed to share details of Page's CIA relationship with an FBI supervisory agent who put together an application to renew a Foreign Intelligence Surveillance Act (FISA) warrant against Page in June 2017. (RELATED: Carter Page Is Suing The People Who Spied On Him For $75 Million)
John Durham, the U.S. attorney handling Clinesmith's case, is seeking a sentence of between three and six months for the former government lawyer.
In a court filing this week, Durham asserted that Clinesmith knew that Page's relationship with the CIA was of significance to the Crossfire Hurricane investigation and that it should have been disclosed to the federal court that approves FISA warrants.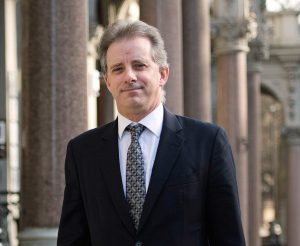 Clinesmith told the Justice Department office of the inspector general that any relationship between Page and the spy agency would "drastically" change how the FBI handled its FISA applications. Clinesmith also told the IG that the FBI and Justice Department had "big, big concern" that investigators had targeted a CIA source.
Clinesmith is seeking a sentence of probation with no jail time.
Page's lawyers said in Friday's court filing that he wishes to be heard at Clinesmith's court hearing but has no plans to weigh in on whether Clinesmith should go to prison.
"He will not seek imposition of a particular sentence but wants to underscore that Clinesmith's offense was malicious and intentional: Clinesmith altered the email in order to hide the truth about whether Dr. Page had been a source for the intelligence agency, and that the information had previously been withheld from the FISC," wrote Gordon, the attorney for Page.
Via The Daily Caller