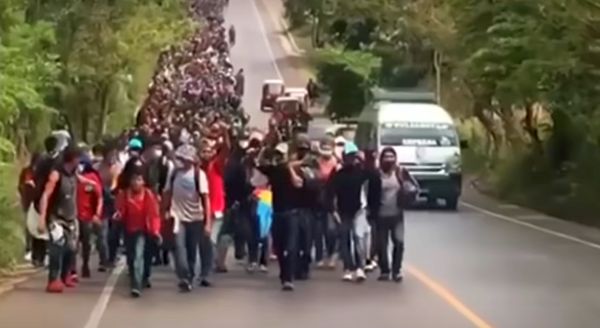 The White House is warning Border Patrol agents to prepare to process as many as 1,200 migrant families daily as the administration moves to reverse President Trump's border and coronavirus policies, according to internal documents obtained by the Washington Free Beacon.
Sometime this month, Biden will end the Title 42 law used by Trump's Centers for Disease Control to block migrants from entering the country, a senior federal official told the Free Beacon.
Already, the administration has eliminated Trump's "Remain in Mexico" policy, in which the migrants' asylum applications were processed in Mexico rather than in the United States.
Meanwhile, more than 1 million illegal border crossing between the U.S. and Mexico will have been attempted for the first seven months of the year, according to preliminary Customs and Border Patrol data.
Former acting CBP Commissioner Mark Morgan told the Washington Examiner, "When you have open-border policies, people say, 'I'm coming, I'm going to risk everything.'"
Significantly, U.S. border officials encountered nearly 190,000 illegal immigrants in June, a 450% spike over last June, which refutes President Biden's claim that the surge is seasonal.
On Wednesday, Homeland Security Secretary Alejandro Mayorkas said the U.S. will not give refuge to those fleeing Cuba by boat.
"The time is never right to attempt migration by sea," Mayorkas said Tuesday. "To those who risk their lives doing so, this risk is not worth taking. Allow me to be clear: If you take to the sea, you will not come to the United States."
'Stretched thin'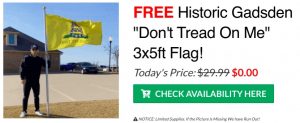 The Free Beacon reported that in preparation for the policy reversal, senior Department of Homeland Security officials have warned staff that they must prepare to process up to 1,200 family units a day.
After processing, the migrants are released and told to show up for a court hearing on their case. But the hearings sometimes are scheduled two years after they are detained, and many skip them, a DHS official told the Free Beacon.
"Border Patrol agents, Immigration and Customs Enforcement agents and customs officers are stretched thin trying to protect and secure our border," said the official.
"Asking them to process roughly 6,000 people a week undoubtedly strain already thin resources and increase human trafficking and drug smuggling."
The Free Beacon said some DHS employees now question their mission as they prepare for humanitarian crises on the border after the end of Title 42 and "Remain in Mexico Policy."
"All of these people will become permanent residents. There's no political will from the Biden administration to deport families once they're already admitted. The White House knows that," a DHS official said. "The end of Title 42 will result in de facto open borders."
Via Wnd