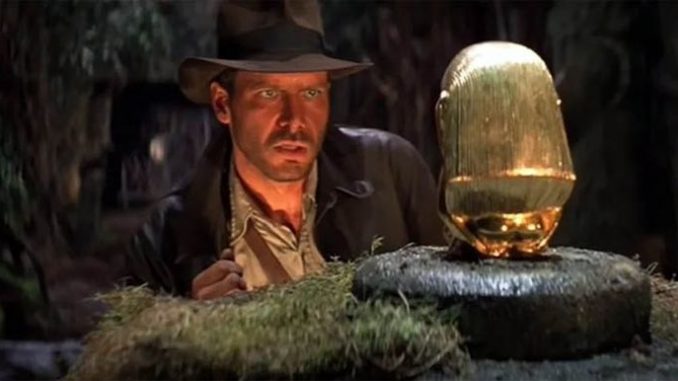 The Oscars are coming up this weekend and while I probably won't watch the show because it's often insufferable, I do try to see some of the Best Picture nominees so I can form my own opinion about them.
The nominees this year are: Belfast, CODA, Don't Look Up, Drive My Car, Dune, King Richard, Licorice Pizza, Nightmare Alley, The Power of the Dog, West Side Story. Of those I've only seen two, Power of the Dog and Dune. Dog seems to be one of the front runners this year and while I'd agree it was well made and held my interest, Dune was a much more ambitious film. Dog's director Jane Campion got in trouble for a comment she made during the Critic's Choice Awards where she won the Best Director award:
Campion opened her acceptance speech with a nod to the tennis greats Venus and Serena Williams, who were seated near the stage. "Venus and Serena, you're such marvels. However, you don't play against the guys, like I have to," Campion joked. And it was a joke — a horrible and unfunny one. But it is pretty clear in context that she thought she was drawing attention to the paucity of female directors by alluding to … two Black female superstar athletes? It was awkward and cringey.
She apologized for that but in light of her comment about competing with the boys let me just say that her film was about a few people keeping secrets on a ranch. Dune involved a much grander story encompassing a lot more characters operating on a much bigger, more interesting canvas. It's no contest between the two, but again I haven't seen any of the other nominees yet.
Of course they won't give the Oscar to Dune because 1) science fiction films that make money don't often win the big awards and 2) Dune was only half of the first book. So, more than likely Dune II will have a better shot in a couple years.
In any case, the fact that superior films are often snubbed in favor of emotive period dramas exactly like Power of the Dog is one of the oldest stories in Hollywood. Back in 2016 the Washington Post published a piece about all of the Best Picture winners since 1976 along with their picks for the films that should have won. This week they updated that. I spent some time looking over their list and I agree with some of their choices. For instance, 1979:
Nominees: All That Jazz, Apocalypse Now, Breaking Away, Kramer vs. Kramer, Norma Rae

Best Picture winner: Kramer vs. Kramer

The actual best picture: Apocalypse Now

What a bonkers roster. "Kramer vs. Kramer" is a gorgeously spare, simple movie about divorce and parenting — can you believe that 105 minutes of talking without CGI or explosions was not only the Oscar winner but the box-office champ for 1979? But it's hard not to love every shot of "Apocalypse Now," which routinely makes Top-10 lists of the best films ever. If this lineup were voted on today, "Apocalypse" would win in a landslide.
At the time the only one of those movies I cared about was Breaking Away. Not sure how that holds up now but I'd still rather watch that than Kramer vs. Kramer. But the authors really won me over with 1981:
Nominees: Atlantic City, Chariots of Fire, On Golden Pond, Raiders of the Lost Ark, Reds

Best Picture winner: Chariots of Fire

The actual best picture: Raiders of the Lost Ark

And so the Oscars began its hopeless love affair with "prestige" pics — posh British accents, period costumes and vaguely noble-seeming themes. And thus it missed the chance to reward the movie that raised the bar for action-adventure and special effects, launched Harrison Ford as the most important star of the 1980s, and remains an absolutely thrilling film to this day.
Not to keep harping on this but Power of the Dog is the spiritual successor to Chariots of Fire, only the animating faith has changed. Dune is this year's successor to Raiders. They really surprised me with their pick for 1985:
Nominees: The Color Purple, Kiss of the Spider Woman, Out of Africa, Prizzi's Honor, Witness

Best Picture winner: Out of Africa

The actual best picture: Back to the Future

God bless Meryl, but "Out of Africa" was a pristine, color-by-numbers costume drama, elevated by some pretty scenery. Did anyone sit down in the past year and watch this again? Anyone in the entire world? Two of this year's best screenplay nominees deserved to be in the best picture category: "Back to the Future" and "The Purple Rose of Cairo." For its sheer cultural endurance, let's pick B2TF.
I've never seen Out of Africa and don't really want to. I've seen the rest and of that group I'd go with either Color Purple or Witness. But they have a point. Back to the Future still holds up pretty well and is really entertaining. It's a shame that rarely seems to matter.
Okay, I'm not going to go over all of these but they made similar surprise picks for 1988 (Rain Man won but they chose Big which wasn't even nominated) and 1989 (Driving Miss Daisy won but they chose Field of Dreams). Basically this is a list made by people who don't seem to actively dislike the people who actually go to see movies or the films those folks like to see.
Unfortunately, they do succumb to some politics later on. For 1994 they select Pulp Fiction over the actual winner that year Forest Gump. I think Forrest Gump is a great film but people hate it for its not-so-suble mockery of anti-war leftists, among other things. I'm not a fan of Pulp Fiction (probably my least favorite Tarantino movie). If I were picking the best film that year it would be between Gump and Shawshank Redemption.
In any case, they get back on track in 1997:
Nominees: As Good as It Gets, The Full Monty, Good Will Hunting, L.A. Confidential, Titanic

Best Picture winner: Titanic

The actual best picture: Titanic
This is one of those films that art film snobs love to hate because it was hugely popular. But it's still a great movie. I love the Full Monty for what it is, but the only real competition that year was As Good as it Gets and Titanic was better.
They make a similarly populist pick for 1999 by choosing The Sixth Sense over the actual winner American Beauty (a tiresome film). Arguably, the best film of 1999 wasn't even nominated: The Matrix. Yes, I know the sequels were mostly terrible but that first film really holds up.
Anyway, lots more to discuss and maybe argue about with a friend while not watching the Oscars. Look over the Post's list and see if there are any choices you particularly liked or disliked. And if you get bored with that one, here's another list of 20 classic films that should have been nominate for Best Picture but weren't. The list includes Singin' In The Rain, Vertigo and 2001, three films I love.
Via        Hot Air