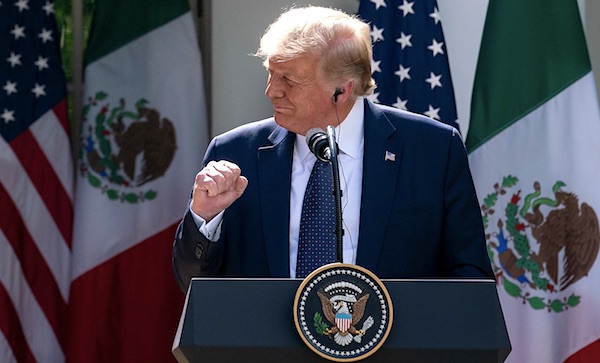 The Democratic House impeachment managers are charging that President Trump incited violence by urging supporters to "fight like hell."
In response, Trump defense lawyers on Friday played a video montage of dozens of Democratic leaders using the same words.
For example, House Speaker Nancy Pelosi, who launched both impeachment campaigns, said: "I just don't even know why there aren't uprisings all over the country. Maybe there will be."
And she said, "You've got to be ready to throw a punch."
Sen. Jon Tester, D-Mont., said, 'I think you need to go back and punch him in the face."
Joe Biden threatened to "take [Trump] behind the gym" and beat "the hell out of him.
"I will go and take Trump out tonight," threatened Rep. Maxine Waters, D-Calif. Her rallies over the past four years have featured shrieks of "Impeach 45!"
Other threats from various Democrat entertainers or personalities:
"When was the last time an actor assassinated a president?"
And, "They're still going to have to go out and put a bullet in Donald Trump."
"I have thought an awful lot about blowing up the White House."
See the video:
Via Wnd