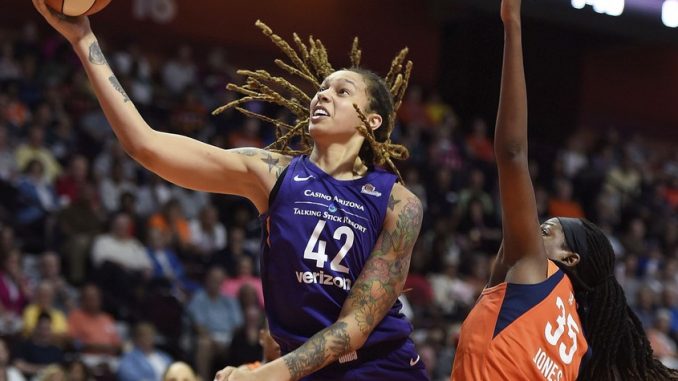 The US State Department is warning Americans not to travel to Russia and warning those who are already in Russia to leave "immediately" lest they face harassment by Russian security forces. [emphasis in original]
Do not travel to Russia due to the unprovoked and unjustified attack by Russian military forces in Ukraine, the potential for harassment against U.S. citizens by Russian government security officials, the Embassy's limited ability to assist U.S. citizens in Russia, COVID-19 and related entry restrictions, terrorism, limited flights into and out of Russia, and the arbitrary enforcement of local law.  U.S. citizens should depart Russia immediately.

U.S. citizens residing or traveling in Russia should depart immediately.  Limited commercial flight options are still available.  Overland routes by car and bus are also still open.  If you wish to depart Russia, you should make arrangements on your own as soon as possible.  If you plan to stay in Russia, understand the U.S. Embassy has severe limitations on its ability to assist U.S. citizens, and conditions, including transportation options, may change suddenly.  U.S. citizens who are able to depart Russia for another country and are in need of emergency assistance upon arrival may contact a U.S. embassy or consulate in that country.
The UK issued a very similar warning today to its citizens.
"If your presence in Russia is not essential, we strongly advise that you consider leaving by remaining commercial routes."…

Before the latest update, the advice had been that people outside Russia should not travel to the country.
The warning of possible harassment of US citizens may have come a little too late for one WNBA all-star player. Brittney Griner was arrested at the airport after authorities claimed they had found drug residue in her suitcase.
The Russian Federal Customs Service said Saturday that its officials had detained an American basketball player after finding vape cartridges that contained hashish oil in her luggage at the Sheremetyevo airport near Moscow…

The Customs Service released a video of a traveler at the airport who appeared to be Griner, wearing a mask and black sweatshirt, going through security. The video showed an individual removing a package from the traveler's bag.

The screening at the airport occurred in February, according to the Customs Service, raising the possibility that Griner has been in custody for at least several days…

Many W.N.B.A. players compete in Russia, where salaries are more lucrative, during the American league's off-season. Griner has played for the Russian team UMMC Ekaterinburg for several years.
The Times is reporting she's been in custody for several days but I see other reports saying Russia may have arrested her three weeks ago, i.e. well before the invasion started. Griner is a pretty big star in the WNBA and has won a couple of gold medals for the US so this definitely qualifies as a high profile arrest. Here's the surveillance video of her at the airport.
American basketball player Brittney Griner was arrested in the Moscow region – customs officers from Sheremetyevo found drugs in her luggage.

(Full Video) pic.twitter.com/jTP5m1Gd4B

— Bulamayacağınız (@bulamayacaginiz) March 5, 2022
And here's an MSNBC report on this today.
Former CIA veteran on the importance of publicizing Brittney Griner's case. pic.twitter.com/Gmx5jwTaYU

— MSNBC Reports: Weekends (@MSNBCweekends) March 5, 2022
Hopefully we're not getting to the point where Russia starts taking American hostages.
Via        Hot Air