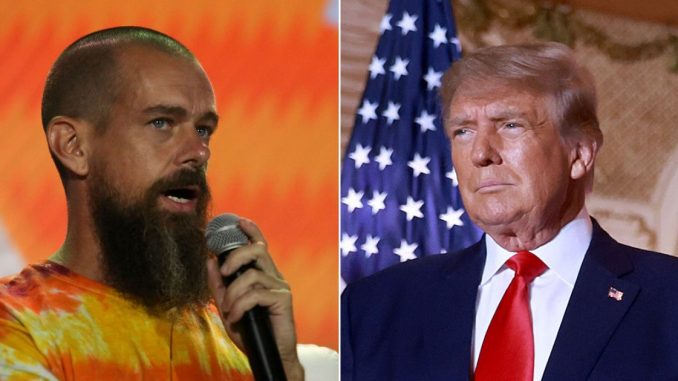 New information published in a "Twitter Files" release breaks down the internal deliberations regarding the 2021 suspension of then-President Donald Trump.
Internal platform communications obtained and published by author Michael Shellenberger on Saturday reveal that Twitter executives had a specific plan in place to remove Trump's presence in the wake of the Jan. 6, 2021, Capitol incursion.
Yoel Roth, head of Twitter's "trust and safety" team, bragged about the plan in internal chats.
Twitter censors quickly moved to apply the new restriction to Trump, who was permanently suspended from Twitter on Jan. 8, 2021.
Trump's account had been previously hit with a temporary 12-hour suspension in the wake of the disturbance.
When it announced Trump's permanent suspension, Twitter cited what it claimed was "risk of further incitement of violence."
Roth succeeded in securing a defined criterion for Trump's permanent suspension around the same time — a policy decision made by then-Twitter CEO Jack Dorsey himself.
Under the new criterion, Trump would be permanently suspended for any violation of Twitter's speech code.
In the case of Trump's suspension, Roth discarded a longstanding Twitter policy in which content that violated site rules would be allowed in the event it was of significant public interest.
Some of the novel speech restrictions applied to Trump's Twitter account were even applicable to users who shared images of censored tweets — a policy the platform's employees struggled with implementing.
Roth left Twitter in November, in a rejection of Elon Musk's plans to increase speech protections on the platform.
Musk has subsequently identified Roth as Twitter's "real" CEO, executing vast authority at the platform on decisions of great consequence.