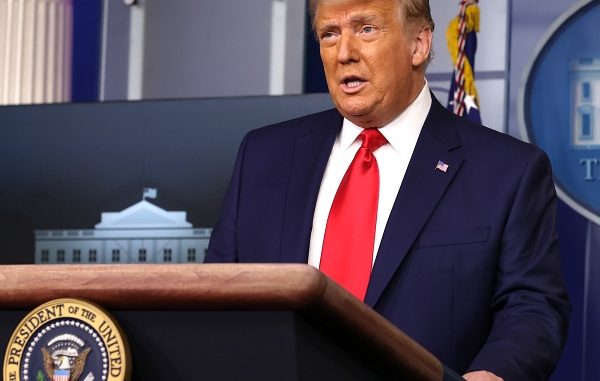 President Donald Trump, in a brief statement to members of the White House Press Corps, touted the Dow Jones' record high numbers and said he's "thrilled with what has happened on the vaccine front."
"As the stock market has just broken 30,000, it's never been broken, that number," Trump said early Tuesday afternoon. "Nobody thought they'd ever see it. It's the 9th time since the beginning of 2020 and it is the 48th time that they have broken records during the Trump administration."
Earlier on Tuesday, the Dow breached 30,000 points for the first time, with investors betting on fast economic recovery next year after progress on several COVID-19 vaccines, as well as the General Services Administration on Monday giving its formal permission for Joe Biden's transition into the White House.
Trump is continuing to contest the election results.
The president also said that the progress on the vaccines has been "absolutely incredible. Nothing like that has ever happened, medically. I think people are acknowledging that, and it's having a big effect."
He wrapped up his comments by congratulating "all the people within the administration that worked so hard" and the "people of our country because there are no people like you."
He left the briefing without answering questions from reporters. Vice President Mike Pence was also present but did not speak or answer questions.
Via Newsmax