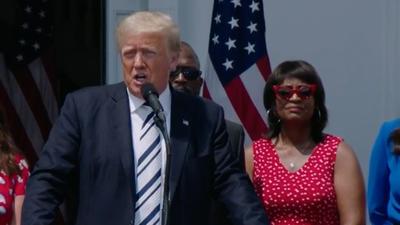 Trump is speaking live on Newsmax about his plans for a class-action lawsuit. In addition to Zuckerberg and Dorsey, Alphabet CEO Sundar Pichai is also being added to Trump's lawsuit.
"It's illegal, unconstitutional censorship…and you'll be seeing that in this lawsuit," Trump said. He also slammed the left as "the greatest group of disinformation people…in the world."
He also accused Democrats of trying to mask the fact that they "hate the police", part of a long list of tactics used by Trump's political opponents.
"They play the ref better than Bobby Knight has ever played the ref," Trump added after accusing the left of trying to pack the Supreme Court.
Offering an example of how these "social media companies have become the de facto censorship arm of the government," Trump cited an example of how policies subtly discriminate against him: for example, "YouTube's guidance explicitly forbids content that contradicts the health authorities…YouTube policy explicitly forbids contradicting the health authorities…fortunately I overrode the health authorities quite a bit…a lot of good decisions were made."
Finally, Trump also bashed Big Tech for going along with China's claims that COVID originated not from a nearby lab but was tied to animal-to-human infection tied to a bat or some other mysterious animal tied to a cave thousands of miles away (something Zero Hedge was temporarily suspended from twitter for reporting on).
Update, Google's Sundar Pichai also being targeted with this class action lawsuit, per Trump. https://t.co/0m0luY7r6H

— Sara Fischer (@sarafischer) July 7, 2021
Anybody hoping to tune in live can follow along here.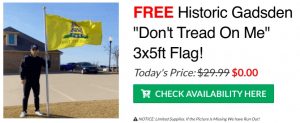 Shortly after President Trump made his first political appearance since leaving the White House with a rally in the key swing state of Ohio, the GOP standard-bearer and his team are reportedly preparing to fire off their latest salvo in the longstanding war between Trump and America's social media giants.
With Trump suspended from Facebook until at least January 2023, Axios reports that Trump is preparing to file a class action lawsuit against Facebook CEO Mark Zuckerberg and Twitter CEO Jack Dorsey. Trump has also been indefinitely suspended from Twitter. In the lawsuit, Trump's lawyers will argue that both platforms enforce systematic censorship against conservatives.
Offering some insight into Trump's legal strategy, Axios said a class action lawsuit could enable Trump to sue the two CEOs individually on behalf of a broader group of people whom, he argues, have been unfairly censored by the biased CEOs.
Even though it got the scoop, Axios appeared to dismiss the importance of the lawsuit, claiming in it report that "Trump and other conservative critics have not presented any substantial evidence that either platform is biased against conservatives in its policies or implementation of them."
However, it looks like the market is taking Trump's threats seriously: shares of Facebook and Twitter (the companies that Zuck and Dorsey respectively lead) traded lower on the news.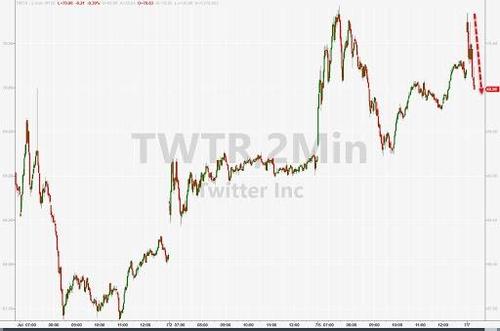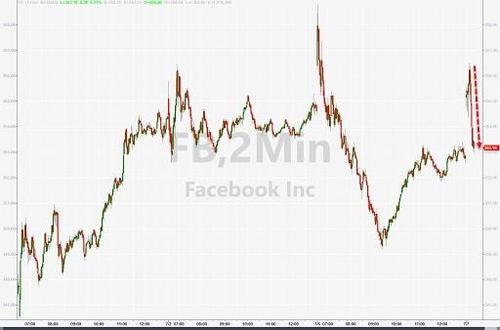 Trump is expected to formally announce the lawsuit at a press conference set for 1100ET.
Additionally, Trump is being supported by the America First Policy Institte, a non-profit focused on preserving Trump's legacy and supporting policies he backed. It's run by Trump's former SBA head Linda McMahon and Brooke Rollins, another former administration official who served as acting director of the Domestic Policy Council.
Via Zero Hedge