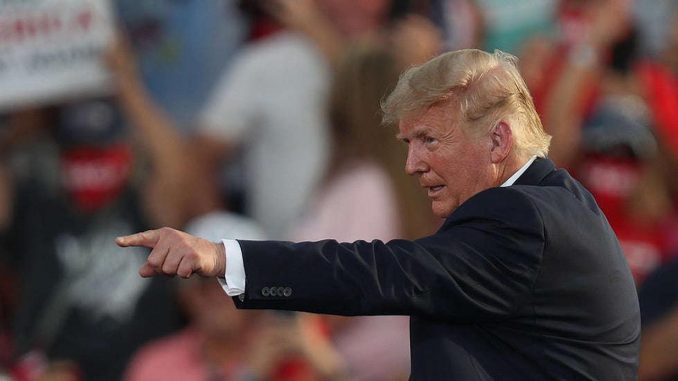 Former
President Trump
 lashed out Tuesday after it was reported that a 
grand jury was seated
 to weigh any criminal evidence against him and his company and decide if indictments should be issued.
"This is a continuation of the greatest Witch Hunt in American history," Trump lamented, referencing other investigations into Russian election meddling.
"No other President in history has had to put up with what I have had to, and on top of all that, I have done a great job for our Country, whether it's taxes, regulations, our Military, Veterans, Space Force, our Borders, speedy creation of a great vaccine (said to be a miracle!), and protecting the Second Amendment," he added. "This is purely political, and an affront to the almost 75 million voters who supported me in the Presidential Election, and it's being driven by highly partisan Democrat prosecutors."
The broadside comes as Trump, the Trump Organization and its executives are under investigation for an array of potential financial misconduct.
Manhattan District Attorney Cy Vance Jr. is coordinating his probe with New York Attorney General Letitia James in their overlapping inquiries. James's office said last week that it is now investigating the Trump Organization in a "criminal capacity" as well as a "civil capacity."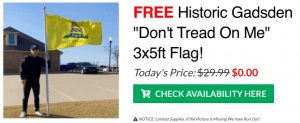 Among the accusations prosecutors are probing are if the Trump Organization inflated the value of its properties to lenders and insurers and if it paid the appropriate amount of taxes. Prosecutors are also reportedly investigating if Trump's business gave employees benefits instead of higher salaries in an attempt to lower the company's payroll tax burden.
Several Trump Organization officials — including Eric Trump, the former president's son, and Chief Financial Officer Allen Weisselberg — have already been deposed.
The new grand jury will likely review information when it gathers for three days a week for six months. Among the evidence it will review is eight years' worth of Trump's tax returns.
Grand juries are typically charged with studying evidence to determine if there is probable cause to accuse a person or entity of a crime. They also have the power to issue subpoenas for documents and testimony, serving as possible tools for prosecutors.
Trump has long sought to cast investigations against him as politically motivated. His administration was dogged by former special counsel Robert Mueller's investigation into Russia's election meddling, and Democrats fought with the White House for all four years of Trump's tenure in an attempt to obtain his tax returns.
The former president is also mulling making a comeback bid in 2024, though observers have speculated that legal issues could hamper a third run for the White House.
Via The Hill