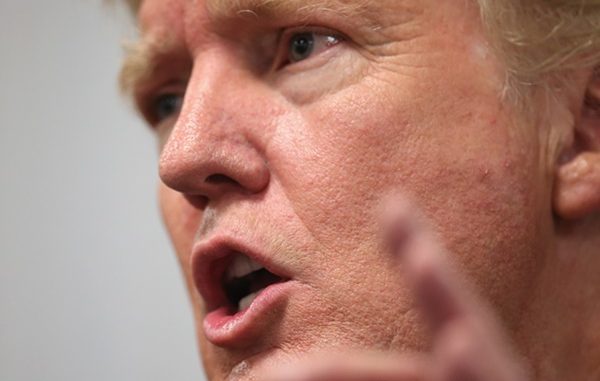 President Donald Trump said Saturday he'll "easily and quickly" win in Georgia if Gov. Brian Kemp or Secretary of State Brad Raffensperger will "permit a simple signature verification."
"Has not been done and will show large scale discrepancies," said Trump on Twitter.
"Why are these two 'Republicans' saying no? If we win Georgia, everything else falls in place!"
Trump called Kemp early Saturday to ask that the governor order the state's absentee ballot signatures to be audited and to urge that he convince the state legislature to overturn Joe Biden's victory, reports The Washington Post.
The call came hours before Trump's rally in Georgia tonight on behalf of Republican Sens. David Perdue and Kelly Loeffler, who are seeking reelection in a race that will ultimately determine which party will control the Senate. The two are facing Democrat challengers Jon Ossoff and Raphael Warnock in a runoff election on Jan. 5.
According to a person familiar with their call, Trump pushed Kemp to call in a secret session of the state legislature to appoint electors who would back him, and demand the audit, which Kemp has said he doesn't have authority to do. The same person told The Post that Kemp has declined Trump's requests.
Kemp tweeted, in response to Trump's message, that he told Trump he has already called for a signature audit three times "to restore confidence in our election process and to ensure that only legal votes are counted in Georgia."
Kemp's spokesman, Cody Hall, confirmed the governor and Trump spoke, but Tim Murtaugh, the spokesman for Trump's campaign, declined comment.
The  Post reports that according to the Georgia Constitution, absentee and mail-in ballots are separated from envelopes they're mailed in when they are being processed to protect voters' privacy, making it impossible to later match them up.
Via News max