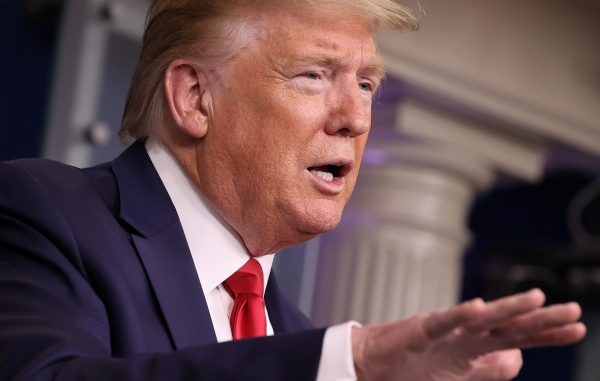 President Donald Trump on Thursday called out GOP lawmakers for "getting cold feet" on terminating Section 230 of the 1996 Communications Decency Act after several lawmakers broke from the president to join Democrats in objecting to his threat to veto the annual National Defense Authorization Act if it does not include a measure eliminating the legal protection for tech companies such as Facebook and Twitter.
"Looks like certain Republican Senators are getting cold feet with respect to the termination of Big Tech's Section 230, a National Security and Election Integrity MUST," Trump tweeted Thursday morning. "For years, all talk, no action. Termination must be put in Defense Bill!!!"
Section 230 protects tech companies from liability over content posted by users. But Trump says several social media platforms have abused that protection and should lose their immunity. Both Twitter and Facebook have flagged Trump's accounts for what they deem to be false information numerous times since Election Day, specifically related to claims of voter fraud.
Representatives Adam Smith, the House Armed Services Committee's Democrat chairman, and Mac Thornberry, the panel's ranking Republican, in a statement, said the NDAA shouldn't be caught up in politics.
"For 59 straight years, the NDAA has passed because Members of Congress and Presidents of both parties have set aside their own policy objectives and partisan preferences and put the needs of our military personnel and America's security first. The time has come to do that again," the pair said.
Sen. Jim Inhofe, the Republican chairman of the Senate Armed Services Committee, said Section 230 "has nothing to do with the military. And I agree with his sentiments. We ought to do away with 230, but you can't do it in this bill. That's not a part of the bill."
Via News max