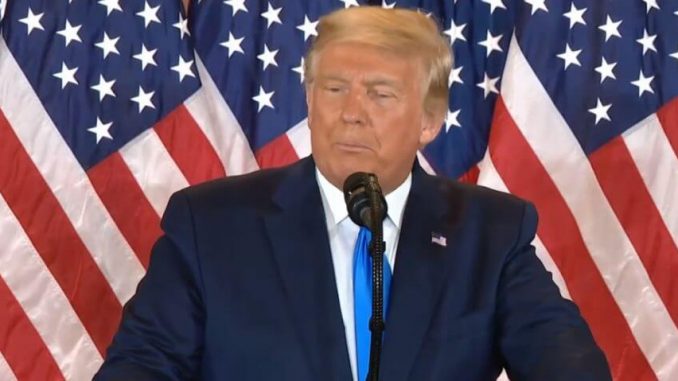 At the last minute President Trump wimped out, failing America and his supporters by caving and agreeing to sign the pork filled omnibus / covid relief bill that puts the needs of other countries ahead of hard-hit regular Americans.
Via Fox News:
President Trump has signed the COVID-19 relief and government spending package, a source told FOX Business on Sunday.
"Good news on Covid Relief Bill," President Trump tweeted Sunday evening. "Information to follow!"
The announcement came after Trump continued to push lawmakers over the weekend to increase direct payments for Americans from $600 to $2,000 and to get rid of the "pork" in the legislation.
TRENDING: Nashville Bombing Person of Interest Reportedly Identified, FBI on Scene in TN Capital
This is shame, and now everyone, especially taxpayers gets screwed.
More via the New York Post:
The bill authorizes direct checks of $600 for people earning up to $75,000 per year. The amount decreases for higher earners and people who make over $95,000 get nothing.
There's an additional $600 per child stimulus payment.
The bill creates a new $300 weekly unemployment supplement and replenishes a forgivable loan program for small businesses. It also creates new criminal penalties including prison time for violating copyright laws with online streaming.
Too bad that at the end of the day President Trump caved, and at the last minute agreed to sell out the American people.
This sadly illustrates the fact that both the GOP and the Democratic Party are the mortal enemies of the American people.
So say farewell to the United States of America as a free nation and the leader of the free world and welcome to life in communist America.