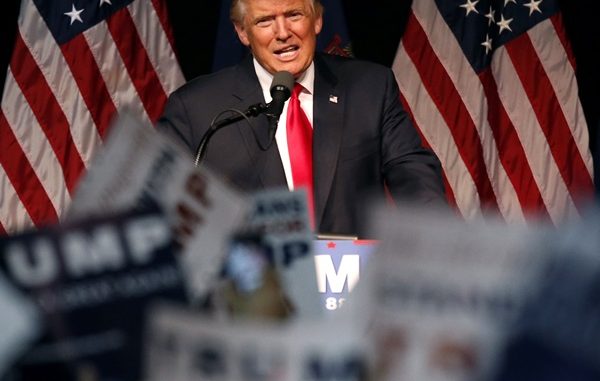 President Donald Trump said on Sunday that it might be difficult to get his election fraud allegations heard before the U.S. Supreme Court, expressing doubt about his legal strategy as his hopes of overturning the Nov. 3 election dwindle.
"The problem is it's hard to get it to the Supreme Court," Trump said in a telephone interview with Fox News. "I've got the best Supreme Court advocates, lawyers that want to argue the case if it gets there."
Trump said he would still continue to fight the results of election, which was won by Democratic President-elect Joe Biden. "My mind will not change in six months," Trump told Fox News.
In his first full interview since the November election, the president slammed judges' decisions on his legal challenges to the 2020 election's results.
"We're not allowed to put in our proof. They say you don't have standing," Trump told "Sunday Morning Futures." "I would like to file one nice big beautiful lawsuit, talking about this and many other things, with tremendous proof. We have affidavits, we have hundreds and hundreds of affidavits.
"You mean as president of the United States, I don't have standing? What kind of a court system is this?" Trump told host Maria Bartiromo.
Trump refuses to concede the 2020 election. Meanwhile, his rival, former Vice President Joe Biden, is announcing Cabinet members and plans for when he takes office in January. On Friday, Trump claimed Biden must prove that the votes he received in the election were not "illegally obtained" in order to enter the White House.
There have also been weeks of legal challenges from the Trump campaign in battleground states like Pennsylvania alleging voter fraud.
"We're trying to put the evidence in, and the judges won't allow us to do it," Trump said. "We have so much evidence. You probably saw Wednesday last week we had a hearing in Gettysburg, Pennsylvania. … Unbelievable witnesses, highly-respected people, that were truly aggrieved."
Biden crossed the 80 million-vote threshold on Friday with ballots still being counted, giving the former vice president a lead of more than 6 million votes.
Case after case has been rejected by judges around the country. The latest rebuff came from the Pennsylvania Supreme Court, which on Saturday turned down a lawsuit filed by Trump supporters seeking to contest Biden's win in the state.
Trump also complained that the Department of Justice and FBI were not helping him.
They are "missing in action," he said.
Trump's legal team has shrugged off legal failures by saying it's all part of a march to the Supreme Court. The court has a 6-3 conservative majority and three justices appointed by Trump — the latest, Amy Coney Barrett, was confirmed by the Senate just weeks ago.
But Trump has been pummeled in the lower courts, in part because his campaign's lawsuits haven't backed up his out-of-court claims of widespread fraud.
One of Trump's legal advisers, Jenna Ellis, said as recently as Friday that they were headed to the top court after their latest setback in Pennsylvania.
Trump also lashed out Sunday at various political enemies, including Georgia's top two elections officials, both Republicans — Secretary of State Brad Raffensperger and Governor Brian Kemp. The two men have certified Trump's defeat in the state. "I'm ashamed that I endorsed him," Trump said of Kemp.
Trump also endorsed Raffensperger in 2018 as someone who would be "a fantastic secretary of state." On Thursday, the president called the Republican an "enemy of the people."
Via News max