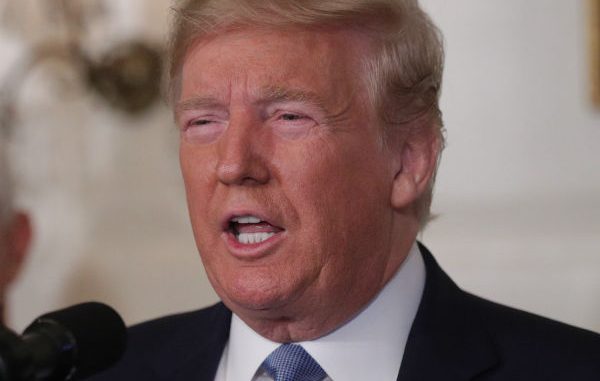 President Donald Trump Saturday questioned official assessments of the extent of cyberattacks on several government agencies and the conclusion of many, including Secretary of State Mike Pompeo, that Russia was most likely behind the strikes and accused the "fake news media" of exaggerating the matter.
"The Cyber Hack is far greater in the Fake News Media than in actuality. I have been fully briefed and everything is well under control. Russia, Russia, Russia is the priority chant when anything happens because Lamestream is, for mostly financial reasons, petrified of discussing the possibility that it may be China (it may!)," Trump tweeted.
He followed up with a claim concerning the election results between himself and Joe Biden, "there could also have been a hit on our ridiculous voting machines during the election, which is now obvious that I won big, making it an even more corrupted embarrassment for the USA," continuing his contentions that he was kept from winning a second term because of voter irregularities and fraud. Twitter flagged the tweet, stating that "election officials have certified Joe Biden as the winner of the U.S. presidential election."
Trump's tweets were the first public remarks he has made on the cyber intrusions and contradicted statements from government and outside experts who say the attack on several departments, including Energy, Homeland Security, State, and Treasury as one of the more broad attacks in some time.
Biden, meanwhile, said in a statement this week that his administration "will make cybersecurity a top priority at every level of government" and that it will make dealing with the breach "a top priority from the moment we take office."
"Our adversaries should know that, as President, I will not stand idly by in the face of cyber assaults on our nation," Biden said.
Via News max