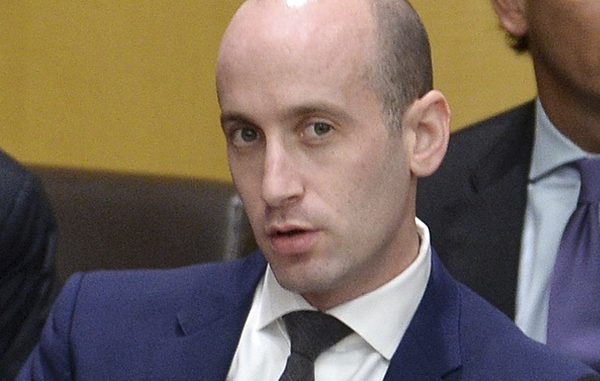 Stephen Miller, a top adviser to former President Donald Trump, on Sunday warned that a proposed "pause" on deportations will open the floodgates to tens of thousands of jailed criminal illegal immigrants.
In an interview on Fox News' "Sunday Morning Futures," Miller called out President Joe Biden's plans to cancel many of Trump's border security policies and to stop border wall construction.
"If you terminate border wall construction and you deliberately leave unsecured areas of the border, you deliberately take areas where the border patrol professionals said we need border barriers and you halt the construction of the barriers, you are going to get more illegal immigration and put our border agents in harm's way,' Miller said.
"As for suspending immigration enforcement and undermining American workers and taxpayers, it would result in 12,000 criminal aliens, at least, per month being released back into U.S. communities out of our prisons and jails and state and local law enforcement that otherwise would have been picked up by ICE," he added of Biden's deportation "pause."
The deportation order has since been blocked in court.
And according to Miller, many more of the record number of early executive orders will wind up in court, calling them "a violation of the system of government."
"Increasingly that's where this battle is going to play out, in our … courts," he said. "Because the fundamental question is this: What's the point of having a Congress, a House, a Senate, committees, going through detailed deliberations to pass federal laws where you debate every sentence, every comma and paragraph and a president comes and wipes it all away and decides what the law is. That's a violation of the system of government."
Via Newsmax