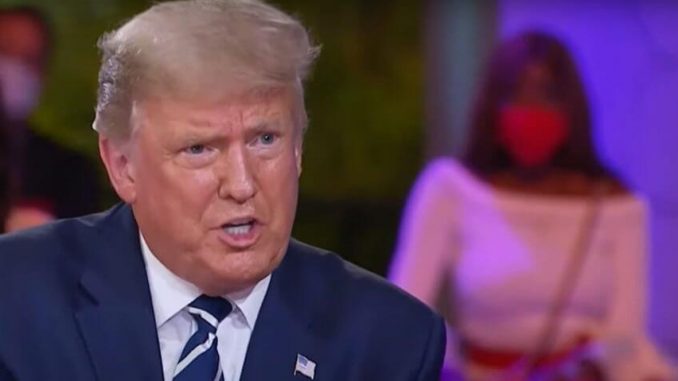 If there's one thing we know for sure about President Donald Trump at this point, it's that he is an absolute master of strategic moves. Whether those moves be against America's adversaries abroad, or those on the Democrat side of aisle here at home, Trump bests them at every turn.
As Newsmax reported earlier, at a press conference with reporters over the Thanksgiving holiday, Trump admitted that he would "certainly" concede if the Electoral College votes for former Vice President Joe Biden. Honestly, it's the closest he's came to admitting defeat since the November 3 elections.
While many in the mainstream media will run with that story for the next 48 hours straight, many believe that Trump only said that because of the high confidence he has that many states, like Pennsylvania and Georgia, stand a chance at being flipped in his favor in the near future.
In other words, if it all works out like he and his team expects, Biden won't have the required number of electoral votes to win the Oval Office.
That's because a number of prominent attorneys like former New York City Mayor Rudy Giuliani, defense attorney Sidney Powell and attorney Jenna Ellis are waging major battles in those swing states in an attempt to prove widespread fraud, with calls to invalidate hundreds of thousands of votes.
These investigations and lawsuits will undoubtedly take time to resolve, but it's clear that Trump remains in high spirits, as he continually existed during the press conference today, as he has for two weeks on Twitter, that the election was rigged, a fraud and that his legal team has the goods to prove it.
Remember, it was only on Wednesday night that Powell filed two major lawsuits in the state of Georgia and Michigan, where she presented mounds of evidence and called for a judge to halt any attempts by those states to transmit their electoral votes to the Electoral College.
Also this week, a Pennsylvania state judge ruled that state election officials stop any transmission of vote certifications as more time is needed to investigate potential widespread fraud in that state, which many believe Trump likely easily won, if it weren't for fraudulent activity on the Democratic side.
It's true that right now, as it stands, Biden has plenty of electoral votes that would technically win a term in the White House in a normal election year. But 2020 is far from normal, especially in the realm of elections, and there is a lot of news that will hit the headlines between now and January 20th.