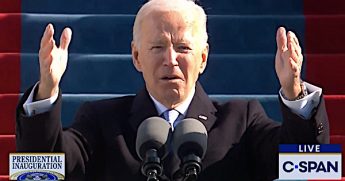 Roselle Park has voluntarily dropped its efforts to get two suburban women to remove anti-President Joe Biden signage from their front yard for including expletives, after the New Jersey chapter of the American Civil Liberties Union (ACLU) announced they would represent the pair, NJ.com reported.
Homeowner Patricia Dilascio was ordered by Roselle Park Municipal Court Judge Gary Bundy to take down anti-Biden signs she had put up with her daughter, Andrea Dick, for violating a borough ordinance prohibiting obscenities, according to NJ Advance Media.
The signs include lines like "F*** Biden and f*** you for voting for him" and "F*** Biden, not my president," Law & Crime reported. They faced fines of $250 per day for not taking them down.
"It's a relief," Dick told NJ.com Tuesday morning. "My mother too, we both feel so relieved. I'm just happy this [is] all over."
The local ordinance prohibits "any obscene material, communication or performance or other article or item which is obscene within the borough." The pair were represented by ACLU attorney Alexander Shalom, who appealed to the Superior Court in Union County, NJ Advance Media reported.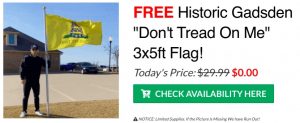 "The First Amendment exists specifically to make sure people can express strong opinions on political issues – or any other matter – without fear of punishment by the government," ACLU of NJ Executive Director Amol Sinha said in a statement after the reversal.
"Today's decision confirms that our position was correct: Roselle Park had no grounds to issue fines for a political sign and the town's use of its obscenity ordinance infringed upon fundamental rights protected by the First Amendment," she wrote.
Roselle Park Mayor Joseph Signorello said the primary concern with the expletives was that they were near an elementary school, NJ.com reported.
"At the end of the day you can't legislate decency," Signorello told NJ.com. "Cost is definitely a factor here and that can't be denied."