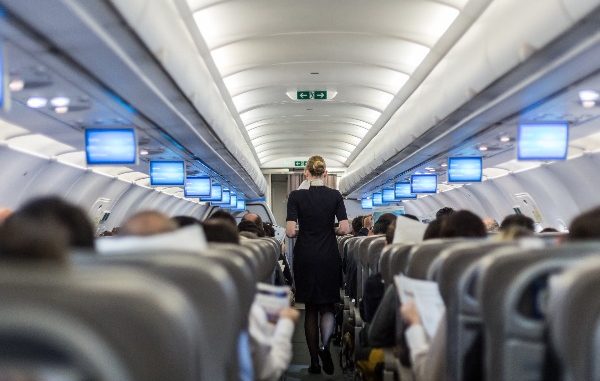 Federal aviation regulators are stepping up enforcement against unruly passengers after a "disturbing increase" in incidents following last week's assault on the U.S. Capitol and fears that more disruptions could occur during Biden's inauguration next week.
The FAA said in a press release Wednesday that it will forgo the usual warnings it gives for violators of federal laws that prohibit interference with an airline flight crew and move directly to seek penalties.
It's against the law to disobey a flight crew. People who physically assault or threaten members of flight crews or other passengers are subject to prison and fines as high as $35,000, the FAA said.
"Flying is the safest mode of transportation and I signed this order to keep it that way," FAA Administrator Steven Dickson said.
There were multiple instances in the past week in which people associated with the sacking of the Capitol and associated demonstrations were involved in unruly behavior on flights, according to airlines, unions and reports on social media.
Via Newsmax