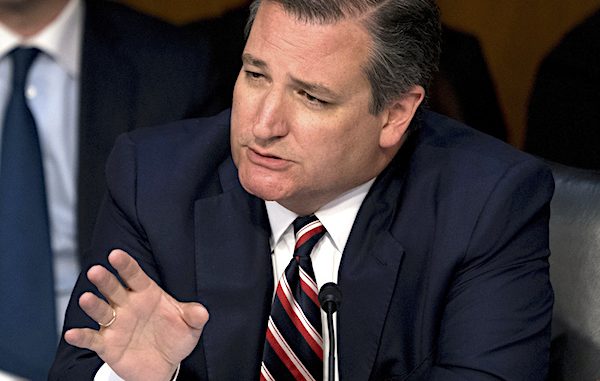 Sen. Ted Cruz, R-Texas, publicly urged the U.S. Supreme Court on Tuesday to hear the expedited appeal of a case challenging the election results in Pennsylvania, saying the matter "raises serious legal issues."
Cruz, the longest serving solicitor general in the history of Texas and a former law professor at the University of Texas Law School in Austin, is the first U.S. senator to publicly support the appeal, filed by Rep. Mike Kelly, R-Pa.
"Hearing this case now – on an emergency expedited basis – would be an important step in helping rebuild confidence in the integrity of our democratic system," Cruz said in statement that also noted a Reuters/Ipsos poll found 39% of Americans believed the election was "rigged."
Kelly's appeal argues the Pennsylvania legislature passed legislation greatly expanding the use of absentee voting, making it a "no-excuse" mail-in election and contradicting the state's Constitution. It further derides the Pennsylvania Supreme Court for dismissing Kelly's lawsuit for "laches," a legal term for a procedural issue saying the case was brought too late.
Cruz was especially critical of the Pennsylvania Supreme Court's dismissal on the procedural ground.
"Even more persuasively, the plaintiffs point out that the Pennsylvania Supreme Court has also held that plaintiffs don't have standing to challenge an election law until after the election, meaning that the court effectively put them in a Catch-22: before the election, they lacked standing; after the election, they've delayed too long," Cruz said. "The result of the court's gamesmanship is that a facially unconstitutional election law can never be judicially challenged."
Via Newsmax