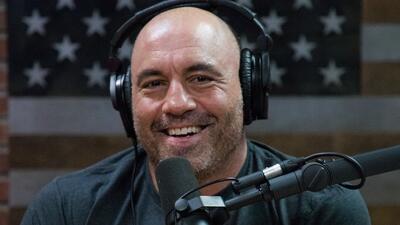 Well, this might change the narrative!
Just hours after Spotify CEO Daniel Ek affirmed he will keep the company's cash-cow (to placate shareholders, rejecting demands from the mob to cancel the world's most successful podcast), but was careful to rebuke Joe Rogan (to placate SJWs and ranting staff who are 'triggered'), Rumble CEO Chris Pavlovski has sent a letter to The Joe Rogan Experience, offering the podcaster $100 million over four years to bring his 'free speech' discussions to an uncensored platform.
Dear Joe,

We stand with you, your guests, and your legion of fans in desire for real conversation. So we'd like to offer you 100 million reasons to make the world a better place.

How about you bring all your shows to Rumble, both old and new, with no censorship, for 100 million bucks over four years?

This is our chance to save the world.

And yes, this is totally legit.