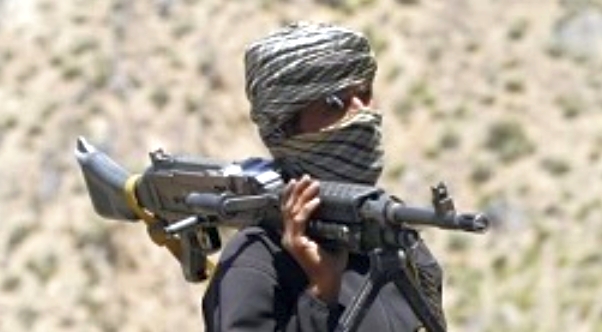 It's not like it wasn't expected, as the terror Taliban organization inflicted horrific violence on residents of Afghanistan when it was in control more than 20 years ago.
But reports have now been surfacing that the group's members have returned to their old ways.
A report from the Middle East Media Research Institute notes that there were incidents of terror even before the U.S. military made its final withdrawal.
After that, newspapers and other outlets essentially went silent.
But the reports now are appearing on social media sites over which the Taliban has little or no influence.
Since Aug. 15, while the U.S. still was evacuating people, the report explains, "their fighters have been roaming the streets of Kabul and other provinces, carrying heavy weapons and terrorizing Afghan civilians."
Now, "scores of tweets indicate that civilian Afghans are being terrorized by Taliban fighters in Afghanistan," the organization reported.
One journalist, Habib Khan said on August 29: "Spoke to several Afghan journalists, most of them are in hiding, especially female journalists. Some of them tried to go back to work but were turned away by the Taliban. They can't hide forever, and they must be relocated to safer locations."
Just days earlier there appeared a video "of the Taliban members beating unarmed Afghans in Kabul," the report said.
Kabul resident Lemar Siddiqui explained, "Look at this atrocity. He beat this young man once in Kabul yesterday and then martyred him in front of his wife."
And Sami Mahdi, a Kabul University lecturer, shared a video on August 28 of an Afghan musician who was kidnapped and murdered by the Taliban jihadis.
Mahdi wrote: "Fawad Andarabi, a local artist, was dragged out of his home yesterday and killed by the Taliban in Kishnabad village of Andarab. He was a famous folk singer in the valley. His son has confirmed the incident."
MEMRI warned, "Although the Afghan Taliban have publicly promised to protect minorities and women in Afghanistan, their cadres have a deeply ideological-religious view on human rights. Like the Islamic State (ISIS), most Sunni groups in South Asia including the Afghan Taliban do not consider Shi'ites to be Muslims."
The report noted on August 30, former Afghan minister of interior Masood Andarabi "tweeted a picture of a 22-year-old sportsman who was killed by the Taliban."
The former official said, "Taliban's brutality must stop. His name was Paiman, 22, a sportsman and a tailor. He was coming home to Andarab from a neighboring province when he was taken [captive] at a Taliban's checkpoint and brutally executed on the side of the road. His crime. Being Andarabi. killings must stop."
Kabul-based journalist Tajuden Soroush revealed on social media the report of the Taliban's execution of a man in Kabul: "Taliban shot dead a young man in Shahar Naw area of Kabul. Local journalists say, Taliban had told him stop, when he did not stop his car then the Taliban shot him by PK machine gun…"
And journalist Waheed Paikan described another attack: "The Taliban shot dead the… government commander in Badghis province. His name is Haji Mullah… Taliban pardoned him a few days ago and gave him an amnesty, but he was shot."
"Similarly, Majeed Qarar reported the killing of an Afghan soldier by the Taliban after he was pardoned. Col. Darwesh, the 29-year-old who served in the 8th Battalion in Helmand province, was granted amnesty by the Taliban, but later they knocked on his door, took him on the pretext of helping a patient at a hospital and killed him, noted Majeed Qarar in his tweet," MEMRI reported.
The report noted, "It seems that after the Taliban seized Kabul, reports of extrajudicial killings in various provinces became routine but such killings were not reported in the national and international media, which has been focused on the Taliban's efforts on government formation in Kabul."