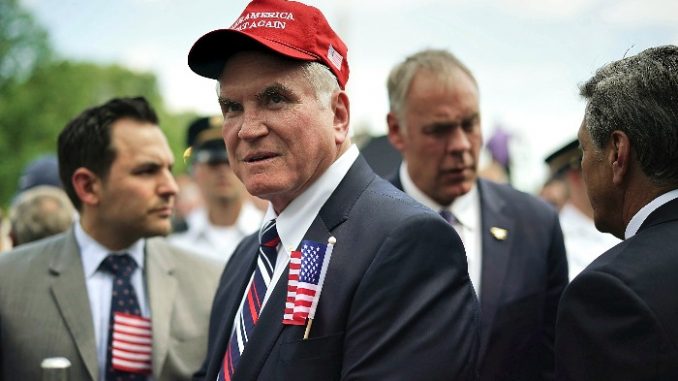 Pennsylvania GOP Rep. Mike Kelly said his challenge to election results in his state is not over despite being denied an emergency order by the U.S. Supreme Court to stop Pennsylvania officials from certifying its elections results, saying he would – and implored President Donald Trump and his supporters – to "play to the whistle."
"All that happened is we were not granted temporary injunctive relief," Kelly said on Newsmax TV's "Greg Kelly Reports" on Wednesday. "The case is still alive and well. And we are looking, how do we get the court to take on the case for its merits of being constitutional or unconstitutional. That's all we're looking at. That's a huge ask by the way. But we are in the midst of a constitutional crisis right now in our country, and we have to get answers, and we have to get it from the highest court in the land."
Kelly's remarks came a day after the Supreme Court denied the request by Kelly, 2020 U.S. congressional candidate Sean Parnell and former state representative candidate Wanda Logan. who asked the Supreme Court to prevent state officials "from taking any further action to perfect the certification of the results."
Their case was based on the fact that the Pennsylvania legislature last fall passed a law that allowed for absentee ballots to be obtained without a justification in contravention of the state's constitution.
Another case has been put forth to the Supreme Court by Texas, and joined by 17 other states, to prevent Pennsylvania as well as Michigan, Georgia and Wisconsin from participating in the Electoral College.
"What we do now is we petition the court to hear (our) case. It's called cert," Kelly said. "That's what we're asking the court to do. Hear the lawsuit based on its merits. That's all we're asking: constitutional, unconstitutional. Then make a decision afterwards of what are those findings and what are the remedies.
"Play up to the whistle. Play up to the echo of the whistle."
Via Newsmax