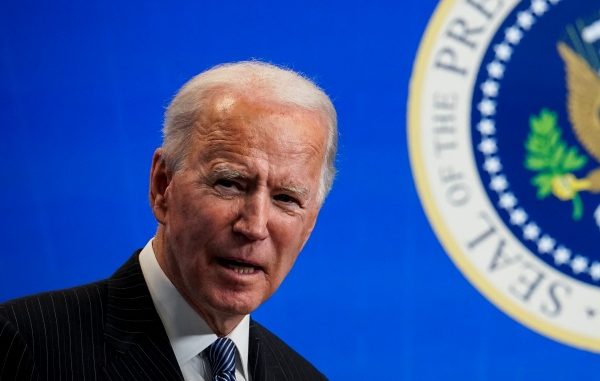 The Senate impeachment trial of President Donald Trump "I think it has to happen," President Joe Biden said Monday.
During a brief interview with CNN, Biden's comments were the most extensive he had made about the impeachment trial since taking office Wednesday.
Although acknowledging the potential negative effect of a trial on his legislative agenda and Cabinet nominees, Biden said there would be "a worse effect if it didn't happen."
Biden, in a West Wing hallway, said he did not think 17 Republican senators would vote to convict Trump. He added the outcome would be different if his predecessor had six months remaining in his term.
"The Senate has changed since I was there, but it hasn't changed that much," Biden said.
House impeachment managers walked across the Capitol and began reading the charge against Trump on the Senate floor Monday night, formally triggering the start of the former president's second impeachment trial.
Trump became the first president to be impeached twice.
Chief Justice John Roberts will not preside over the proceedings as he did for Trump's first impeachment trial.
Instead, Sen. Patrick Leahy was expected to preside, sources said. Leahy is the president pro tempore of the Senate and the longest-serving Democrat in the chamber.
The Constitution says the chief justice presides when the person facing trial is the current president of the United States, but senators preside in other cases, according to a source.
Two big questions remained regarding the trial. First, will witnesses be sought? Also, how long will the trial last?
The answers to both were unknown, according to multiple CNN sources.
Via News max