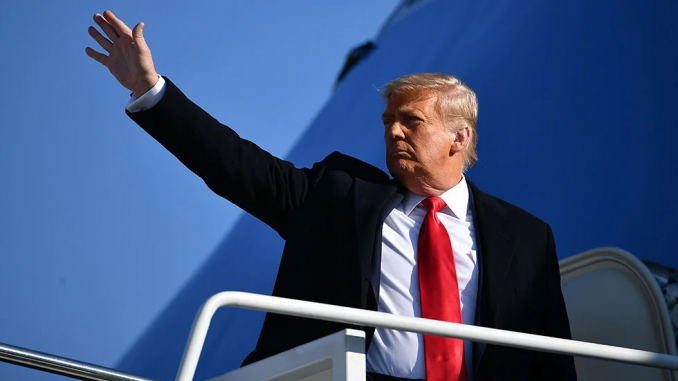 A majority of voters say Twitter and other social media sites should end the bans of Donald Trump on their platforms now that he is out of office, a new Hill-HarrisX poll finds.
Fifty-four percent of registered voters in the Feb. 8-9 survey said the bans should be lifted, while 46 percent of respondents said they think the bans should be left in place.
Along party lines, 68 percent of respondents who identified as Democrats support keeping the bans along with 54 percent of independents.
But 77 percent of Republicans surveyed said social media sites should unban the former president now that he is out of the White House.
"De-platforming President Trump after the January 6th Capitol Hill riots has always been a controversial issue. Immediately after the riot it was viewed by a majority of voters as necessary: concerns about Trump possibly inciting further violence on his way out and abusing his megaphone overtook concerns of possible political censorship and lack of freedom of expression," Dritan Nesho, CEO and chief pollster of HarrisX, told Hill.TV. "A majority of voters agreed with Twitter and Facebook blocking Trump, although they were also concerned about the broader censorship of conservative voices."
"The farther we get from the event the more the pendulum of public opinion is swinging back against censorship and towards protecting freedom of speech. Big tech is in a political trap either way it acts, and its decisions will raise new questions about social media's influence over politics, society, and freedom of speech, which is already viewed with concerns by most voters, " Nesho added.
Trump was banned from Twitter and other social media sites following the Capitol riot on Jan. 6.
According to a top official at Twitter, Trump's ban is permanent even if he runs for office again in 2024.
The most recent Hill-HarrisX poll was conducted online among 938 registered voters. It has a margin of error of plus or minus 3.2 percentage points.
—Gabriela Schulte
Via The Hill