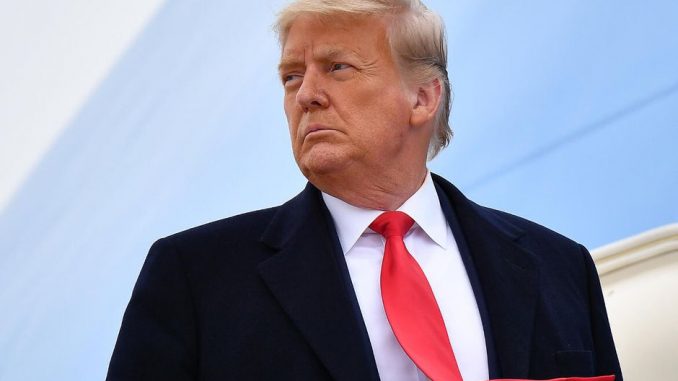 As Republican candidates jockey for position in contests for open U.S. Senate seats, support from former President Trump has become the most coveted prize to be won, an instant differentiator that can help them stand out from a crowded field. 
By the same token, opposition researchers are discovering the most potent weapon against potential rivals: past comments critical of Trump, or acknowledgement that Trump lost to President Biden in the 2020 election. 
In key races across the country, those practitioners of the political dark arts are combing through radio and television interviews, Twitter feeds and public statements looking for any signs of apostasy among Republican contenders running for office. And while there are months to go before voters cast ballots, the earliest salvos in some key races have come against candidates who dared to criticize or question the ousted president. 
Half a dozen Republican operatives involved in top Senate races this year spoke on condition of anonymity to discuss the internal considerations of dumping opposition research and the new litmus test that Trump represents for the voters they are trying to win over. 
"This is oppo in 2022," said one strategist involved in several top races this year. "Primaries are all about distinguishing your opponents. Everyone's pro-Trump, pro-life, pro-Second Amendment. Or at least they pretend to be."
The value of an opponent's errant remark was apparent in North Carolina, where Trump offered a surprise endorsement to Rep. Ted Budd (R) while appearing at a state Republican Party fundraiser.  
Budd is vying against former Gov. Pat McCrory (R) and former Rep. Mark Walker (R) for the right to replace retiring Sen. Richard Burr (R) next year. Trump wasn't expected to announce an endorsement, but Budd allies worked quietly behind the scenes to make the former president aware of criticisms McCrory had leveled on his radio show and of Walker's comments critical of Lara Trump, who used the appearance to say she would not run for Burr's seat. 
"Allegiance to Trump is the litmus test for Republican primary voters today. And a candidate who isn't is no different than a pro-choice, anti-NRA Republican trying to win a GOP primary," said one Republican strategist involved in the race, who asked for anonymity to be candid. "Unwavering support for President Trump has become one of the bedrocks of the Republican primary electorate." 
Republicans need to pick up just one extra seat to reclaim control of the Senate. Trump won four of the five states where Republican senators are retiring, and Republicans also hope to compete for seats held by Sens. Mark Kelly (D-Ariz.), Raphael Warnock (D-Ga.), Maggie Hassan (D-N.H.), Catherine Cortez Masto (D-Nev.) and Michael Bennet (D-Colo.) — all in states Biden won last year. 
But in most states, Republican primaries have become crowded affairs in which each contender is vying for the substantial portion of the party's base that sees Trump as a lodestar. 
The reality for a party Trump took over by hostile means is that most candidates have said something to raise his ire, either during the 2016 primary election or during his presidency. 
"Every Republican has been tarred at one point or another. There are very few who were day one [supporters]. There's a lot of people who like to pretend we were," said a senior adviser to one Republican Senate candidate. "It's like pointing out a bad ex-girlfriend. We're all married now, so it's an uncomfortable conversation."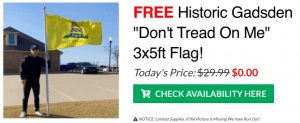 In Pennsylvania, real estate developer Jeff Bartos and 2020 congressional candidate Sean Parnell, the two most prominent Republicans seeking to replace retiring Sen. Pat Toomey (R-Pa.), are already at each other's throats. 
The Bartos campaign shopped screenshots of Parnell's old tweets, sent during the 2016 election, in which Parnell called on Trump to release his tax returns. Sources close to Parnell point to recent comments Bartos made urging an end to Trump's baseless claims about fraud in the 2020 presidential election. 
In Ohio, a super PAC backing former state Treasurer Josh Mandel (R) has run advertisements critical of author and venture capitalist J.D. Vance for deleting tweets critical of Trump. Mandel, who backed Sen. Marco Rubio (R-Fla.) in the 2016 presidential contest, deleted thousands of his own tweets and Facebook posts in 2019.  
Conservative activists have rallied against Jane Timken, the former chairwoman of the Ohio Republican Party, for her own alleged failure to toe the Trump line. Timken initially defended Rep. Anthony Gonzalez (R), one of 10 House Republicans who voted to impeach Trump in January, before reversing herself and calling on Gonzalez to resign. 
Plumbing the depths of social media posts and television interviews to come up with comments that can be dubbed anti-Trump is half of a two-part strategy, Republican strategists said. On one hand, candidates can use those comments to diminish a rival in the eyes of voters. On the other, they can use them to boost their own chances at winning Trump's endorsement — a lobbying goal that has become a cottage industry in itself. 
"Everyone wants to kiss his ass and pretend that they were blindly loyal since the day he arrived on the scene," the GOP strategist said. "This is just the next evolution of the age-old fight in Republican primaries." 
Several people in Trump's political orbit have acted as emissaries, ushering candidates to Trump's retreats at Mar-a-Lago or Bedminster, N.J., in a bid to win his support. The role itself has become as important as a campaign's pollster or ad maker. 
"Everybody hires somebody to go get the Trump endorsement," said another Republican involved in the North Carolina contest. "There's a huge segment of people who are going to vote and that's all they care about."
Via The Hill