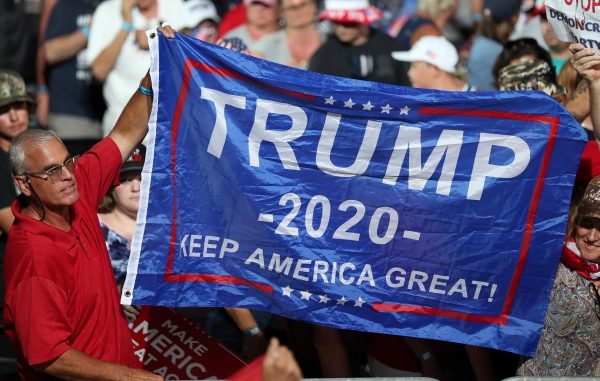 More than 62,000 people have indicated they plan to attend via computer a virtual second inauguration of President Donald Trump, scheduled for Jan. 20, the same day Joe Biden has planned his inauguration.
The event, being organized on Facebook by Ilir Chami and Evi Kokalari, which the Independent identified also as Evi Kokalari-Angelakis, a former member of the Trump 2020 campaign who sometimes appeared on news outlets as a surrogate and/or spokeswoman.
Kokalari-Angelakis' Twitter page identifies herself as a member of the Trump Victory Finance Committee 2020.
The "Donald J. Trump 2nd Presidential Inauguration Ceremony" Facebook page includes the disclaimer that: "Disclaimer: We are a grassroots collection of private individuals 325,000 strong, showing our support for President Donald J. Trump. We have no affiliation with any formal organization."
Facebook has slapped the page with its own tag: "Joe Biden is the President-elect. He will be inaugurated as the 46th US President on January 20, 2021."
The label has been decried by Kokalari with a post on the Facebook page.
"Our voting rights are under attack! So is our freedom of speech," she wrote. "And FB's disclaimer on this post, proves just that."
Via News max