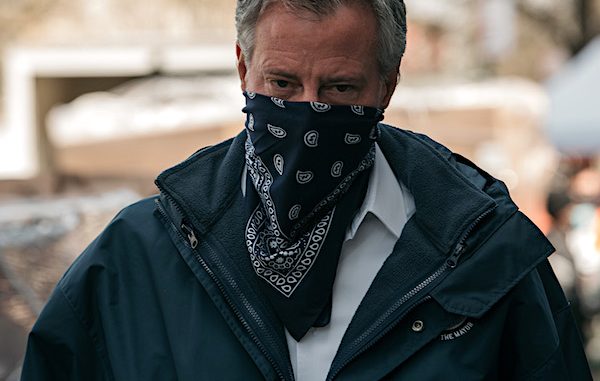 New York City Mayor Bill de Blasio, a regular critic of President Donald Trump's, praised his administration Tuesday for its role in getting a COVID-19 vaccine out quickly, Fox News reports.
"In terms of getting the vaccine, yes, I do think the president and his administration contributed substantially to getting a vaccine in this kind of time frame," de Blasio said during a press conference where he unveiled a new citywide campaign to educate people and provide reassurance on the two federally authorized coronavirus vaccines.
"That's a really good thing."
Moderna's coronavirus vaccine began arriving at strained hospitals across the U.S. on Tuesday. Pfizer started distributing its vaccine over a week ago.
The vaccines were developed at a rapid pace through a massive collaborative effort among scientists, governments and private companies. The Trump administration in May launched Operation Warp Speed, a $14 billion effort aimed at accelerating vaccine development and production.
De Blasio on Tuesday also noted how he had praised the Trump administration in the early days of the pandemic.
"I made it a regular point to thank them and give them their due praise for the ways that they helped New York City," de Blasio noted.
"I would also say, you know, they dropped the ball profoundly in the beginning of this crisis and exacerbated it throughout with their actions, with their words, and also failed to provide us a stimulus, which obviously the president could have been the difference-maker on," he added.
"But if you're saying, did they play a valuable role in getting us a vaccine quickly, yes, I do believe that," he added.
Via Newsmax